your dream marriage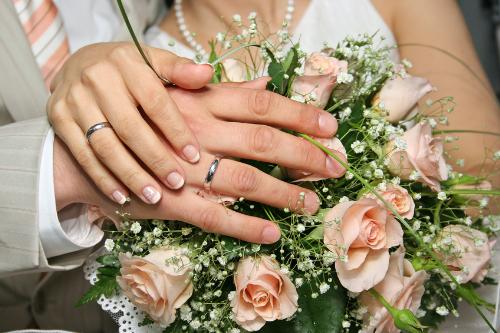 Mauritius
July 19, 2010 6:52am CST
Hello my lotters, Everyone has his/ her own dream of how he / she will get married one day... How the preparations will be, where to do the reception , what color will be the ceremony and reception decorations, etc... Can you please share this with us...
4 responses

• Philippines
20 Jul 10
My dream wedding is a beach wedding at sunset. I want to have an intimate gathering only. I want the people I am closest to only to attend. The colors I want are neutral shades that are classy, like white, gold, cream, and beige. Then the reception will be held on the beach too. I don't want any wedding formalities.

• Mauritius
20 Jul 10
Hi well that dream marriage you should come in Mauritius , you'll get whatever youve just mention :)

• Germany
20 Jul 10
Like everybody i also had a dream of my marriage ceremoney. As severe war was going in my country my dream ceremoney was not happened. The day befor my marrige i had to travel for a long distance. As the bus broken down we continued our journey in a lorry which carried foods for hens. As i was so tired i slept on one of the food sack. my husband laughed a lot when seeing this. Any howi was able to marry my dream man though i had not a wonderful marriage ceremoney.

• Romania
19 Jul 10
It`s not necessarly to get married, you could be happy without getting married, you can stay with the person you love, under the same roof, the papers are not important, but maybe for some, is important the magic of getting married, the honeymoon, and so on.

• Italy
19 Jul 10
I guess that all that will matter will be marrying the right person. Everything else doesn't really matter... if you love the person you are going to marry, you will be happy even if you get married in the worst place in the world with the worst ceremony you can think of..