So many lonely mylotters lately........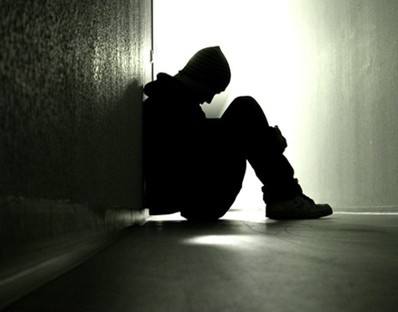 Philippines
August 4, 2010 8:13am CST
Ooookaaayy....Huh, what? did i say something like that or is it that???? Ok. so, there were a few people that i sense a bit lonely recently..
* the person who still loved the one who cheated on that user but still has feelings for him and still feeling lonely as it is. clue: five years fling.the worst punishment ever if I was the victim
...
* The woman who believed his ex has become a stranger for having an affair with some one who is married.well, she fought back, damn hacker. but she's not lonely thank god she's moving uh-hmmmm. i don't think that's lonely

then, a person cried after giving advises for her friends in relationship who cheated on each other. after that she left thinking why she didn't have that problem, because she's single! it's like she wanted to have a relationship and have that problem

i don't know, but if i were the one who gives advice then later i might doubt having a relationship unless i have truly truly truly fall in LOVE... Lastly, A guy who had the balls enough to tell every one he imagined having a wife, and cheated on HER in his thoughts. what a waste of brain space, make a new memory and not imagination, damn it! giving YOURSELF your own head ache... I wonder...who could the last guy be? is he dumb or just plain lonely...dumb.

.. No neg. rating please..you can add another mylotter that you know...if it's true that is. Have a great day. PS: As I am saying in every response...
WE CAN CHAT
or just plain respond to each other..
5 responses

• Singapore
5 Aug 10
LetranKnight25, I suppose people who are online will always enjoy the freedom of being who he/she wants to be. I don't think we can ascertain if they are who they say they are or are undergoing or going through. However, like the good Samaritan, I don't suppose we can leave without stretching out our hands to help wherever and/or whenever possible. So, rather than trying to be too critical or assuming too much, we just have to give them the benefit of doubt and help them just the same.

• Philippines
6 Aug 10

Hello sky, Nah, am not being critic to these people but i wonder if the person is really relieved from the responses of the other users based on their experience. i remember, i did asked for advice at the deep of my depression and yet some how i became defensive about the responses, when i should have been taking it into consideration but i guess they know something. but am happy about it. thanks to them..to you




• Singapore
5 Aug 10
Bro.. for me.. I try to take everything as something sincere first. Oh yeah, speaking of this, I do have come across some lonely discussions.. and I think they are genuinely lonely. I'm following Sky's stance on this.. giving it the benefit of the doubt and trusting what has been showcased.. unless being proven otherwise..

• United States
6 Aug 10
I am right there with you on following sky's stance on this. Sky really made a valuable point. I to as well as you zed, try to take everything sincere first an have found some lonely mylotters on here as well you feel they just need someone's arms to reach out and give them hug. After all, aren't we suppose to be one big happy family that is here for each other like brothers and sister in Christ? I love you all mylotters. ~ HUGS TO ALL OF YOU~ :)

• Philippines
6 Aug 10

well, i guess i should. trouble for me now is that some mylotters already know me in facebook so i can be afraid sometimes in sharing my problems when i should be sharing it with my family. but thanx.

• Singapore
8 Aug 10
Megabiz.. perhaps I've forgotten to say welcome to myLot to you.. I'm sure you will love this site as much as I do..


Letran, I know what you mean.. so if like that, maybe you can choose to pour out your thoughts and feelings intermittently with myLot and Facebook, so there will be no double things there. Or like you said, you can just choose to share it with your family only. Take care, aite..


• Quezon City, Philippines
5 Aug 10
Yeah I guess that is one thing you can really get in here. I think that there are many stories that you can get from in here. If you would search the site you can find several relationship sections in there and about love, and many other things that are similar in here. Well I felt the last guy that thought that he daydreamed of having a wife that he is cheating on was also having a real life problem about his father cheating on his mother. I think he is having thoughts of either becoming like his father or just plainly knowing how does it feel to cheat a wife by putting himself on the situation.


• Philippines
5 Aug 10

HAH! i think he was just plain trap in his surroundings that needs getting out to refresh a bit. of course, he was smart enough not to have a relationship until such time that he is really ready or end up cheating like the others, even those in the family. it's safe to say, avoid it as early as possible



• Philippines
4 Aug 10
Hello bro, I always remember one mylotters who posted topics being alone. That he doesn't want anyone to interfere with his life. Having or getting almost negative responses from other mylotters. Esp when he posted about his leaving here in mylot,one mylotters responded him saying "for how long will you be leaving mylot ?" that gives me idea it's not his first time to leave mylot. And after that posts,he really leave mylot and he is now absent for months. I am lonely sometimes,being sad for many reasons but i tried not to be carried away and always keep moving on. Sadness is not good,it brings more negative energy that can harm us physically and mentally. Keep smiling and have a wonderful day always dear brother


• Philippines
5 Aug 10

who is this person? I hope it's not me because i chose not to leave because it's not necessary yet. i ams till available and can be online when ever i am ready to be active. sadness it's just hard to let go of such emotion most specially if something that is a real impact to you

well, thanx for the advice, i think i should practice since i noticed some thing that only grown people see in their face


• Philippines
5 Aug 10
NOT YOU my dear bro,but almost same like you

speaking of loneliness (being a loner) I never thought you also want to leave mylot,all i know is that you get to just want to have some space (not leaving) The one mylotter i am saying really did leave us (i know you knew him too) You will get to know the real feeling of happiness when you start finding the way to overcome your loneliness. Let sadness drown with lonely days and welcome each day with a smile


• United States
5 Aug 10
Jaiho2009, I really love what you said here at the end about letting sadness drown with lonely days and welcome each day with a smile. I need to write that down and post it to my frig. That really helps me in my lonely days. I have a guy friend that really loves me and I him. But he is so busy with his counseling and loves to talk to look at women on the internet as well as write to some. He gets into these dating websites. When I met him in 2005, he started looking more at women in 2006 and we stopped dating and became BEST friends. Now he thinks I could be the one. He is still in the dating sites. After two or three times of exchanging letters with someone, he ends up telling them he is counselor and it more or less ends up once they find that out, they start spilling out there problems leaving him no longer in a getting to know someone but a counseling session leaving him frustrated. I am with a man I love and who loves me dearly in a way he is thinking of quitting the dating sites due to being tired of everyone wanting him to fix there problems free of charge. He comes over due to plumbing problems at home and to costly to get fixed. He eats breakfast while on the dating sites, then showers for his clients and returns for dinner and back on the dating sites. But he is only on them for a total of 1 1/2 hours a day then the rest is Home Based Business sites. He isn't much for going out as I would like us to. Even though he is around me a lot, I feel lonely. I don't have any friends and it is hard to make. When I try to make friends, they either, use me to get to my other friends and dumb me. OR...Try to get to me to get to my guy friend. OR... They like my son so much that due to them not having any kids, they try to push me away from being a mother and take my place when my son is with me. So, as you can tell, I have been :( sad, lonely and depressed leaving me unable to smile each day. That is why I love how you phrase Letting sadness drown.... You put that in an amazing way. :)


• Garden Grove, California
4 Aug 10
hi letran may I add a mylotter who is not always lonely and has five or six children some of them special needs kids, and she cares for all her family and does this on top of a lot of health problems but she has had enough moxie to mylot often with great discussions and usually pretty upbeat too. At times she voices some problems, but she is mostly upbeat, and I for one have come to admire her as it cannot be easy to care for special needs children, a home and husband, and have some painful health problems too.I just would like to give three cheers for her



So if she vents very occasionally about her pain, lets all send her a hug.I know about health problems and about keeping happy in spite and it takes some real doing too.

• Philippines
5 Aug 10

I believe she's the best mylotter i have encounter in my life since she can talk almost about everything and advise almost everything that she can tell. i believe it's right of every mylotter to vent out, and that's normal.

• United States
5 Aug 10
THREE CHEERS from ME to that courage's lady, Hatley. CLAP! CLAP! CLAP! Would love to talk to this mylotter lady sometime. I have struggled a lot in my life with my hearing problems and have been put down a lot by it. She sounds like a trooper. We should all learn a lesson from her. DON'T LET PAIN OVERTAKE YOUR LIFE IN STOPPING YOU FROM DOING WHAT YOU LOVE TO DO. LET THE PAIN MAKE YOU STRONGER. Look at Jesus who was whipped many times till dripping in blood with a crown of thorns on his head and then nailed to the cross. He overcame the pain and kept on going till he took his last dying breath. He teaches us to be strong like him. To overcome the pain and keep on going till we to take our last dying breath. For this lady to have pain still keep taking care of special needs kids every day, show us love, courage and strength. From what little you say of her Hatley, I believe she will be like Jesus. No matter how much pain she is in, she will keep on going strong, showing her love for those kids till the day she takes her last breath. Those kids and her husband have to be very proud of her. I don't know her, but I am proud of her. :)