God created this world. Let us respect His creations

India
August 25, 2010 5:34am CST
Hi friends, God made this wonderful world for us to live in. We are living with Plants/trees, animals/insects, oceans, meadows, mountains, fields etc., Do you not feel it is our duty to respect and protect of our beloved God's wonderful creation. People are cutting down the trees, killing the animals, selfish human beings are killing follow human beings etc., Share with me about this. God bless you all.

6 responses

• Garden Grove, California
26 Aug 10
hi jotomy Yes you are so right. God gave us stewardship over this 'wonderful world of ours and we take it forgranted. we cutdown t oo maNy trees and do not reforest, we get careless and leave bonfires smoldering thus causing large forest fires, loss of homes, and killing wild life. we poison our air with noxious

fumes from cars and factories spewing out dark deadly smoke. we pollute our streans and rivers, and why? we would clean our homes and not throw garbage all around. Why are we not keeping our world clean and free from all sorts of garbage, noxious fumes, and debris in our water supply. why do we just take it forgranted that fresh air and water will just automatically always be there for the taking? we were supposed to care fo our wo rld like we care for our homes.



• United States
27 Aug 10
I do think that it is our duty to take care of the wonderful things that have been given to us in this world. I've always thought that it was wrong when you see that there are people that destroy the beauty of nature just for the heck of it. Then there are the people that think it is okay to hurt other people and that really bothers me as well because I firmly believe that all people in this world have attributes about them that are beautiful and unique.

•
26 Aug 10
i agree..but more than respect, we must strengthen our faith to God, believe in Him and it actually goes everything..like respect, love and gratitude..no once is to take lives of any creation because God is the only authorized to do it..

• India
26 Aug 10
Yes, God has created this world and this Universe and he has also created plants, animals and us human beings.It is a mystery why he has done this.The wise men say that he did this for his enjoyments and pleasure and he gave us the freedom to do what ever we liked. He wanted to see whether we were more interested in the worldly life or in him.so mankind has the option of going two ways, towards him or away from him.Most humans deviate from the path and go towards the materialism of the worldly life as they get more pleasure and enjoyment.However some see the fruitlessness of that path and go Godwards.When man goeas away from God he gets bogged down with all the unsavoury parts of life and commits endless acts of sin which give him vicarious pleasure but lead towards his downfall.That is why his mindless actions lead to destruction of the environment and of his fellow human beings and bring about a state of utter misery not only for him but also for all things created.

• Australia
25 Aug 10
I agree that there is so much we are doing that is hurting our beautiful planet and whatever our beliefs we should remember that it deserves respect because of the amazing creation that it is! If there is anyone who does not believe there is a Higher Power one just has to look at nature and see the face of God right there.

• India
26 Aug 10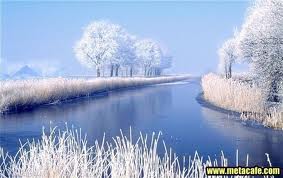 Hi paula, how are you? yes this amazing creation is wonderful, people go to watch such things far away places, i feel when they see it, will they remember god ? Yeah beautiful nature and nice breeze in the early hours. Thanks for your nice response. Have a good day.

• Germany
25 Aug 10
Yes you are correct. it is our duty to protect the world. but who cares about all are seffish. all are thinking only about their own problems. once i read a book about rain forest and it's people. They never misuse the forest. They nevewr think that the forest is theirs. They are thinking they are belong to the forest. No doctors could understand how they are meeting their medical needds. ialso like to have a life like that.

• India
26 Aug 10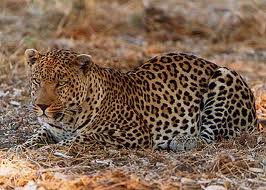 Hi johnpillai, how are you? Any progress in your blogs? Have you started any new blogs? Yes, people are so busy in their work, no time to think about the god's creation. Yes, here in India some of the trees are cutting down for self use, and the animals are coming out of it and making problems. Cheetah and Elephants are roaming on the roads. Thanks for your nice response. Have a good day.

• Germany
26 Aug 10
Hi, Jotomy, my blog is going on smoothly. I have only one blog. Geting visitors is a bit problem. Whenever you have time do please have a visit on it. It is all about children. I am a children lover. Children are also a part of our nature. The best gift from God. So I am proud I am also taking part in protecting the beauti of the nature.