What is the Best Light for taking Photos?

Sweden
August 30, 2010 10:43am CST
There must be many who like the light when the sun is very low, at sunset or sunrise, or in my case the long summer nights when the sun barely goes down. The two photos here show the difference between the daylight and the warm night light. Here the lilacs are in bloom around summer solstice. When is the best time to take photos?? Your opinion please??
9 responses

• Philippines
30 Aug 10
i believe natural light is still the best for taking some photos. i like it when i take pictures outdoors especially during summer and vacations. i'm not really fond in taking photos during night time. i feel that my photos would be sooo sad when it's already dark outside. hehehe!

• Sweden
31 Aug 10
I agree!!

Our circumstances are a bit different here, so we have daylight in the night too during a couple of summer months and in winter we have snow that brightens even the darkest night. I have taken some night pictures too with snow and ice and they became rather good. I add a picture taken at midnight at summer solstice so that you see how light it is here that time.


• Adelaide, Australia
30 Aug 10
I've found the best light for taking photos is when it is in daylight hours - not near sunrise or sunset & there is uniform cloud cover... bright light, but uniformly diffused, then one can take photos unrestricted by sun location, glare, reflections, subject squinting, camera restrictions, etc, etc. Your photos look wonderful :-) Did you take a course or are you a professional?


• Adelaide, Australia
31 Aug 10
Is that a peppercorn tree? You do it well :-) Do you take photos & sell them to stock photo agencies? Do you make money from the photos you take?

• Sweden
2 Sep 10
No, it´s not a peppercorn tree..

They don´t grow here. Have to check what tree it is one day. It is not far from where I live. I tried a long time ago to sell to an agency but didn´t sell anything and also tried this municipality and they actually bought the right to publish some of them on the Internet. But that was a long time ago. I can as well use the photos here in myLot and see if they increase the earnings a little. At least my friends can look at them..




• Sweden
2 Sep 10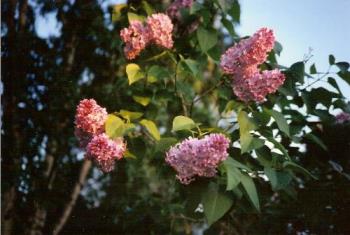 Hi, Lakota.

Isn´t there a button in your camera to turn off the flash? In the picture you talk about has the same light that made the color of the lilacs so warm and glowing. Every time we see a sunset or sunrise, we see a different picture or work of art.


• Philippines
30 Aug 10
I prefer taking photos before the sunsets or just after sunrise. Having an overcast is also ok with me. If I am shooting indoors I prefer shooting when the sun is still up. That way I could shoot without the aid of a flash and still have a proper exposure.

• Sweden
31 Aug 10
Sounds good.

Sometimes daylight is good too. And I think most photographers like the warm light of sunset and sunrise. Thanks for your response..


• Sweden
31 Aug 10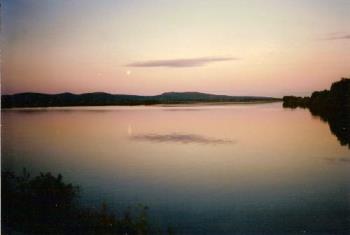 Here is one night photo. Taken during summer night, this might be a midnight sun photo but in the opposite direction, to the south.

• Netherlands
10 Sep 10
What the best light is is going to depend on your subject matter and what feelings you wish to evoke. Yes, the "rule" is that you should shoot during the magic hour, which means just before to just after sunset or sunrise, when the light is golden, and low in the sky. That said, however, you will find many images that are prize winners that have been taken in the stark light of noonday or well after sunset and well before sunrise. What you need to know is what effect the lighting will have to your image. If you want images that scream color, then go for brighter sun. If you want a lot of texture to show through, you need the lower light so that the light skims over the texture, creating more shadows, and giving you the texture you are looking for. If you want images that are really saturated and stark, the bright light of noonday is awesome! If you shoot just after the sun goes down, or just before it comes up, you will notice that color is very unsaturated, almost like a monochrome image. Think about what you want to invoke, and let that decide you on what the best light will be. Many of Ansel Adams images are shot in the stark, harsh light of the sun. And they are beautiful! Many of us are taught all sorts of rules for photography and you should be familiar with them, but don't miss a shot just because you can't fit the rule. Sometimes rules need to be broken, so break away! Just remember: If you are shooting in very low light, you NEED a tripod. They make these even for point and shoots, so there's no reason not to have one. They are annoying, yes, but having one can make all the difference in an image. And I would also strongly suggest a handheld light meter. Don't depend on the one in your camera. It's not always the best choice.

• Sweden
10 Sep 10
Thank you deecee for this long and detailed information.

It looks like we have to decide from time to time about the light and also test a great deal to get good pictures.



• Sweden
2 Sep 10
This picture is so beautiful, thanks for sharing. I will put some more pictures on my profile page, so welcome to visit some time.

• Pakistan
30 Aug 10
10 or 11 am is the best time for picture in winter season. when the sky is bright. and sun shine.

• Sweden
31 Aug 10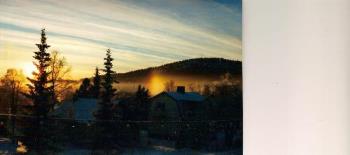 This photo was taken about the middle of the day some time not far from winter solstice. I have never seen this phenomenon before. It looks like a cloud and when the sun, that is very low, shines on it, there is something like a rainbow inside the cloud.

• Holiday, Florida
30 Aug 10

well those are just beautiful. i usually get the best pics mid day when the lights the best. im not good at taking them any more since im a clutz with digital. i used to take great pics with my 35 mil camera, but seldom get good ones with this digital thing


• Sweden
31 Aug 10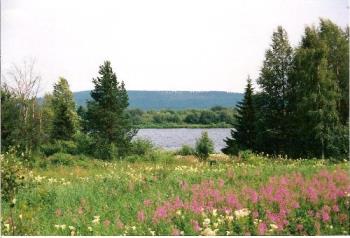 This picture was probably taken during afternoon. Looks like a bit cloudy. I took it with my "old fashioned" camera.

If I buy a digital one, it has to be good. So I am waiting until I can afford one.

• Garden Grove, California
30 Aug 10
hi I know little about photography so I would go with my friends who always said before sunset and after sunrise but me I do not know as I have not had a camera for years. I would like to get a modern one that I could download pictures on the net.




• Sweden
31 Aug 10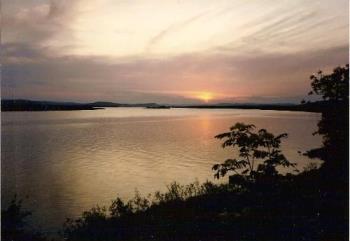 Hi, Hatley

I hope you get a camera one day!! I took this picture with a small pocket camera, but I hope that I one day will have a digital camera. Now I scan my printed photos and can upload them here..