Mosquito! I will kill you!!

Philippines
7 responses

• Philippines
27 Oct 10
I hate mosquitoes too and I want to kill them every time they bite me what I want to do is to throw them away from my house. To prevent them, keep your flower vases from replacing the water every two days. Aside from that on the rainy season there will be a lot of stocked water everywhere so if you see something don't be ashamed to throw them away as it might be home of the mosquitoes and then they will lay their eggs there. But in presence of mosquitoes, use an insect killer and close the house for a minute and then before you open your house make sure that there are no children who can reach the smell of stinky insect killer.


• Philippines
24 Oct 10
We have the same problem since I was in my childhood years until now *I'm 20*, mosquitoes really made my day go crazy. I have so many mosquito bites on my extremities and I hate it when I try to scratch them because it may leave a mark and its not nice to look at. So I also clean our rooms and throw the stagnant water and stocked water outside our house. But still they won't stop , then my mother bought baygon insect killer spray, and sprayed our entire house, we are mosquito free now. Weeks later, I'm bitten by mosquito again, grrr.And now I bought OFF lotion and apply it onto my skin and it was effective by the way. until now its better to maintain our surroundings clean and also to prevent disease caused by mosquitoes like Dengue fever.

• Garden Grove, California
23 Oct 10
hi tess you need to have screens on all your windows as these are needed to keep out flies and mosquitos too.If you have any containers that hold water keep them dry as mosquitos breed in stagnant water. I used to live in south Dakoa where the mosquitos were really bad but we never had them inside our house.The screens are a fine mesh that allows air to flow in but not any bugs. I also hate their bites as they swell and sometimes get infected too.




• Malaysia
23 Oct 10
Mosquitoes breed well in tropical country like ours. The effect of mosquito bite is quite dangerous and it can inject us with the fatal dengue fever if no immediate treatment is given. We used to sleep under mosquito nets before but with the improved condition of living like there is no longer the need of these netting. The air conditioning of all our home bedrooms deter mosquitoes from attacking us when we sleep.

• Philippines
23 Oct 10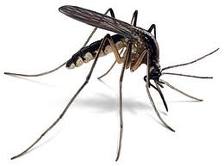 Hello Tess, Yeah, i hate them too. worst of that is i have trouble seeing them in my room because the bulb isn't so bright anymore, that i needed a replacement. am glad i still have those electric tennis racket. this time we thought of buying the original since we are having trouble with the fake ones. they mostly open up during the raining time. but my mom would make smoke on our mango tree not only to make the tree grow fruits but also to erdicate mosquitos nesting in the area.



• Singapore
23 Oct 10
Hi tess_quinain! Knowing that mosquitoes breed in stagnant water it pays to change the water in the flower vases everyday and check around to see that they do not have a chance to breed. I used to know of a friend whose windows and doors at home have wire nets. While the windows are opened to allow air to circulate they keep off the mosquitoes as well.


And that's great.