The importance of reading the Guidelines....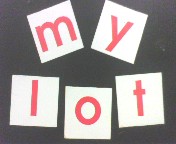 Philippines
October 28, 2010 10:34pm CST
Well,first and foremost i know that most newbies are tired of being reminded of being sent links about the guidlines. but still i think it's important, despite you beign annoyed by it i need to share it still.

. for you're own good of course, We don't want you facing admin deletion of you're post or other lotters reporting you're post if it's found a violation. actually, sometimes i get sick of reading the guidelines. you know the admin has not yet changed this mylot rule. not a referral link. http://www.mylot.com/o/guidelines.aspx
Mylot dont's - Share PayPal accounts. Please use only one PayPal account per myLot account.
this rule has changed, you can actually share paypal accounts now, am not sure if they have changed it back. but when you shared you're paypal with other users make sure you put it in the affiliation options. Not a referral link either. http://www.mylot.com/nr/editaffiliations.aspx Propably i should add the admin and have this concerned clarify. What are you're views/opinions? have a great day

5 responses


• Philippines
2 Nov 10
Hello louie,

that is correct, it's better that way so that people won't scrutenize if you are following the rules. it's not bad, if there's no rule about how strict mylot is then it would be flooded with annoying people from other sites.



• Philippines
29 Oct 10
I am not a newbie here but i really don't read the guidelines every now and then so i basically don't have any idea if some rules changed from the first time i read it. I will probably be reading it again now to keep me always reminded and so that i won't be banned or my posts won't be deleted.

• Philippines
31 Oct 10
hello gaiza,

I have TOLD you just now on one rules that's been changed. it's never too late to read them. i swear, i wasn't a newbie too before they deleted my account back in 2009 when i wrote my discussion with total anger.

well, don't wait for you're post to be deleted just to be reminded of the rules. have a great day

• Philippines
29 Oct 10
I am also getting fed up by these newbies starting topics that are actually violations of MyLot discussion guidelines. You know, when you have limited time to spend online, you will be annoyed by these violative topics started by newbies that are populating the topic lists. You have to browse and go to the succeeding first to find a good one, a quality one, because I do not want to reply to these soon be out topics started by newbies! What a waste of time trying to find good topics among the heaps of trash...

• Philippines
31 Oct 10
Hello magtibay,

It's not that i want to get mad at them. their ignorance to rules reminds me of how i disregard the rules. well, looking for it isn't such a bad thing for me. but i admit, it takes more time than to think of what to say. heaps of trash? some of them are still in this site, most of way over 3 years old, never got an answer



• Garden Grove, California
29 Oct 10
hurray for you Letran, you have a way with words and maybe can more easily get to the newbies than I ever did. my view is this is a great' discussion with important messages in it.being annoyed is not as bad as w working hard to make a discussion and get a lot of responses only to have it deleted., read the !
@
#$$%%W
@
%#%%%% guidelines, see I have less patience than you.thanks for a great discussion.

\



• Philippines
31 Oct 10
Hello hatley

,

you welcome, there are times that i get impatient too. but most of the time i do my best not to let it get to me because i know it's gonna give a first bad impression on them. they might change their minds after wards.


• Italy
29 Oct 10
yes is true mylot guidelines normally explain all and they can change as well depending from different period as regards this linked to paypal adresses...So in reality i checked when i was new here i checked the do and don't to undeerstand better about writing rules here.Surely it takes time i did not check them and so sometimes i forgot some things explain in do and don't and naturally same member come there to remember..


• Philippines
31 Oct 10
Hello tony,

it was actually changed and they have this option now. actually, it doesn't entire explain every thing but it's a guide. so, from there, it will keep you from doing bad things perse. well, check it from time to time. have a great day