What made you decide to lose weight?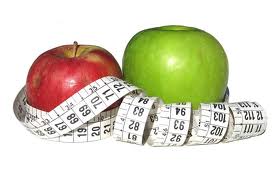 Philippines
November 9, 2010 7:22pm CST
Before I have asked about weight tips on how to lose weight and thank you for the good responses and advices that I have receive from you guys, fellow MyLotters. Right now I'm still struggling since though I'm losing weight, I'm just losing water and not fat

. Anyway guys, just to share with you my reason for losing weight is because from a small size I became a large size. I'm just 5 feet tall and my weight is already 61 kg. My doctor told me that I'm already considered obese even if I don't look like it. I decided to lose weight not just because of appearance wise but health wise. We have a background of diabetes in the family and heart problems. Now I'm more determined than ever to lose the flabs.

I've currently lost 10 lbs so that's good news for me though its hard. Any other My Lotters here who decided to shed some extra pounds? And please share your reasons and advices. Thank you.

10 responses

• Philippines
14 Feb 11
Not just because you want to lose weight but because of your health condition that I believe that the diet I am talking about on my website will fit you. It is a diet that allows you to eat and burn fat, it can somehow be said that it is anchored on the concept of the blood sugar level so, it would be great for you. Some diet programs will make you eat less or starve and then does not really guide you on which foods to eat. When you are at the point of starvation, your blood sugar level falls and when you eat and you do not know that what you ate has high sugar level (such as whole wheat bread) your blood sugar level shoots up, causing a spike and that is not healthy especially if it happens all the time. I have a more thorough explanation of this in my site and there is a link to a free video there that would give you notable ideas. I really hope that would help.

• United States
3 Jan 11
I have been trying to loose weight this year but it has been so hard I think I have only lost about a pound or so but I have other issues with my health that don't let me exercise like I should. I am up for a surgery right now and that is why I want to loose weight, I am having my jaw worked on and going completely under anesthesia is dangerous for me so I want to get rid of this extra weight I am carrying. Not just for appearance but it is affecting my health, I don't sleep right and i can't do the things I use to do when I was smaller and younger.

• Philippines
19 Nov 10
Wow, 10 pounds is a lot already. I would be the happiest girl if I am able to lose 10 pounds. It is difficult for me to lose even at least 5 pounds. I am not considered obese yet for my height but I am almost near the border of being a bit obese. I want to lose weight because my clothes are a bit tight on me already.

• United States
18 Nov 10
Congrats on the 10 pounds! Thta's a huge amount. Congrats. I hope it continues to go well for you. I personally have lost about 5.. Not a whole heck of a lot, but it's a slow and tedious journey (what can I say lol). I decided that a good amount of weight to lose is about 25, so I still need to lose quite a bit (20 pounds!). I've been doing some exercising and cutting out a lot of junk foods and so I hope i'll see some progress soon. What made me start..Well, I've been wanting to for a while, and also because Christmas is coming up. And I have to see a bunch of relatives, and I would just like to look & feel a little better by the time that rolls around.

• United States
17 Nov 10
I finally decided to lose weight because I felt so unhealthy. I had a baby 2years ago and I still looked like I was pregnant! It was hard for me to play with my daughter. I've been slowly but surely losing the weight by portion control and walking every day. I still have at least 40 pounds to go but i know i can get there!!!! Good luck with your journey.

• Singapore
13 Nov 10
Appearance is the utmost reason for me to lose weight. After which, comes health. It does not matter to be in good health but in a very bad shape, because others only believe what they see. As such, i will make sure i have the right appearance to appeal to others, while health comes secondary. That's also why i'm working out regularly with my friends or my brother. IT just makes me feel sexy and look sexy, inside out.

• Singapore
11 Nov 10
I grew up being skinny and the envy of many of my friends. I can eat a lot and many wonder where it all went. But as age catches up on you and your metabolic rate reduces, I find my tummy starts to bulge when I eat a little extra. I also switched jobs, from something more active to more towards meeting and entertaining people. As such, my job requires a little bit of eating and drinking whenever I meet clients. Thus, it is about time I lose a little weight. I'm concerned about how I look and also the extra I may have to spend for medical reasons as well as to buy new clothes (coz the current ones don't fit)!! I also realise that I have been indulging in a lot of sweet stuff, which I really need to cut down. One of my favourite is drinking soft drinks. So towards the end of last week and the whole of this week, I just changed one thing in my diet - I avoided soft drinks and drank more water or green tea. I did not weigh myself before or after, but I can feel the difference. I could zip up my pants much easier. I feel lighter as I walk. Previously I felt sluggish. My tummy is not as tight as before, now I just need to tone up that area. My butt looks smaller. So I'm happy. I think that this is a healthier diet; I'm so afraid of diabetes. And drinking lots of soft drinks can cause Type 2 diabetes. So it's about time to stop! Let's cheer each other on!


• United States
10 Nov 10
Congrats on the 10 lb. loss. i have just recently lost 25 lbs. Went to the dr. last week & i had gained 5 lbs. back so i'm dieting again. Wish i could lose as easy as i can gain. I hope u continue to have good luck losing. Hope i do to, lol.

• United States
10 Nov 10
Well I was not big to begin with but a horrible roller coaster dieter and it was driving me nuts. But exactly 13 months ago I decided I needed to take care of me more so I began a whole new health kick routine. Where for once in my life I am able to eat and not have to worry that it would make me gain weight. So what I did is buy a wonderful Jillian Michaels bike, where as I rode 5 times a week for an hour. I began to drink water for the first time in life and now drink almost a gallon a day. So afer 4 months I had lost 60 pounds and eating 4 -5 times a day. It is about how much you eat and not all in one sitting, being disciplined and drinking all the water that has worked for me. As here I am 13 months later only exercising 3 times a week now and still eating very healthy. Congrats on your weight loss and may you reach your goal and continue on being very healthy.