First snow fall!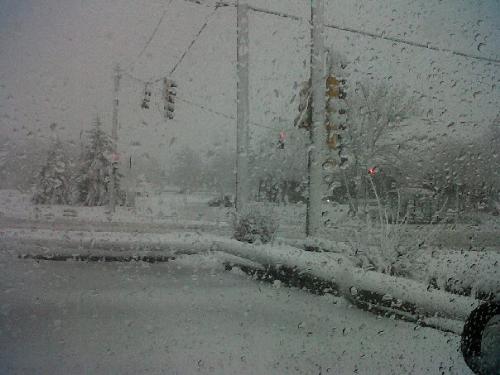 United States
November 13, 2010 9:55am CST
I've been a little MIA lately, but today I find myself with NO business at work (it's dead) because this morning was the first snow fall of the winter season here in Minneapolis, Minnesota (of the U.S.). I woke up this morning at around 7:30AM to put coffee on and had to do a double take when I saw that we had a good 4-5 inches on the ground, and it was still coming down! This is bizarre, because a few days ago we had a 70 degree (F) day here in MN. And now it's a blizzard out there. Which, I had to drive in, unfortunately. I'm thinking... Darn. I should have put my snow tires on! But at the same time, it reminds me of Christmas, which is exciting, also. Plus, it means that the snowmobiling season is now approaching. Anywho, when was your first snow fall? Do you have snow yet? When do you typically get it? And is it exciting for you - or do you dread it?
3 responses

• Canada
15 Nov 10
No snow here yet. They say that there will be some towards the end of the week. I'm already dreading it. Not that I have to put on snow tires, but more like encountering people with unpredictable driving on the road. Snow does remind of Christmas. And it would be great if only there is no shovelling and no driving on it involved.

• Canada
14 Nov 10
It is still autum, officially. But, it certainly feels like winter is just around the corner, chilly and freezing. There will be snow pretty soon. Slight snow and flurries are quite pleasant, but I am always scared of snow storm type of heavy snow. Children might enjoy playing in the snow. Yet, certainly very dangerous driving along the highways !

• United States
13 Nov 10
I hate walking in the mess it i so dirty after people have walked all in ti. it is wet and cold which i also hate. it makes my feet and my eyes cry.. I hate the snow. We should get now around Christmas.