how does it feel to have a baby? share your stories.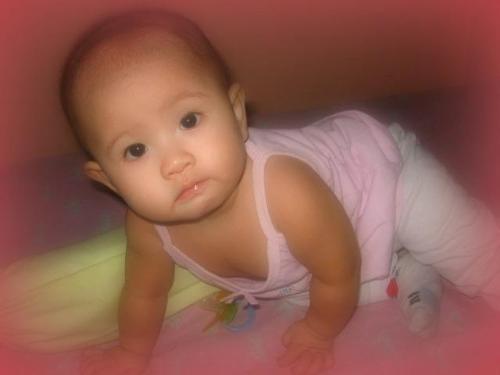 Philippines
November 29, 2010 8:15pm CST
When i gave birth last April 27, 2010 at Ceasarian section of a cute lil angel, it was really unexplanable. It was scary at first because i really thought i would die at the time i was giving birth, thank god we were safe. The first time i held mybaby on my arms was incredible, i didn't expect that i will cry a lot seeing her. Despite all the anticipatory parenting done before conception and during preganancy, despite weeks of feeling movement within and fantasizing about my baby, worrisome thoughts, despite months of having strange dreams, and musing what kind of mom will i be. An awareness floods over me that my life will never be the same again. Another human being is now dependent upon me for survival. More than anything else, I want ot be the best mom possible.!!!! Having a baby is really PRICELESS!!!
2 responses

• United States
30 Nov 10
Your baby is so beautiful.

I've given birth four times and each time has been a true miracle. I was so nervous when I was carrying my first, worried that I wouldn't be a good mother, that I wouldn't know how to take care of him or what he wanted when he cried, but we bonded so fast.

• Philippines
30 Nov 10
thanks for sharing..i think this was being a MOTHER is all about.. :) extremely happy and blessed for having them.. :)

• Indonesia
5 Dec 10
Having a baby is like an angel come to my house. It's so surprised, so amazing. It can't be expressed in words.