Even Mylotting at the Eve of the (MYLOT) Conference :D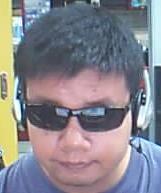 Philippines
December 9, 2010 8:00pm CST
em]lol[/em]Hello Lotters, Well, Since am late with what supposed to be rendevous with my cousin to check that CPU that he's proposing to give but my mom wants me to get it today (is she nuts?

), I commute for petes sake. well, i will get it next week but it's going to be on my expense.well, my cuz gonna pick me up any time now i guess. I got nothing else to do but here doing internet at the very expensive NETOPIA Cafe

. although it's quite fast I don't think i can stick around for long since am supposed to be using internet in my cousin's. Unfortunately for Rberon I can't stay long . probably stay long enough to see zayzay and give his present. yeah, i got present for the little kid.Some thing i customized long ago but i guess i need remind myself and make one again

Have a Great Day..
6 responses

• Lapu-Lapu City, Philippines
11 Dec 10
tha little brave child loves the present so much, he just can't say the words. he loves it so much and thank you for that. he loves toys so much, the ones you made and gave him and power rangers too. the guy i am sure will treasure that forever. and i hope you two, will have a chance to meet again someday...

• Philippines
12 Dec 10
You're a very kind person taking this opportunity by yourself. i hope you continue helping you're mom. am sure that this will be a great present for her if you did get that CPU from you're cousin. consider this a blessing and hopes it will make stop whining about how miserable you're life is



•
12 Dec 10
I have a friend who offered me a complete computer set so that i can use internet too. He's such a nice Filipino, but of course, the PC isn't new and could have viruses. but it's a blessing, am not sure when am i gonna get it though since it's still under repairs.

• United States
10 Dec 10
Hope you have a good time. I was hoping to hear how it goes, but Mylot seems to be deleting all the discussions about it.

• Garden Grove, California
10 Dec 10
hi letran hope you can get the new toyou used computer, but say the surgery did go well and how isZayzay? glad you got him a gift,how nice you are.so you are going to see rberon for a shorttiem at least.wish you could give zayzay a hug for hatley. lol. so your mom is anxious to get to her games I take it. lol once you get your'own computer then she gets the old one or what? good lu ck and G od bless.