downloading e-books shoul be or not should be allowed on internet?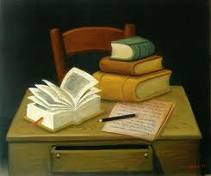 Uruguay
December 28, 2010 9:59am CST
these days, internet gives us the possibility to search and find the majority of things we are looking for, and this includes the possibility to search and download books from different topics, but my question is more especific.. do you think that downloaded books for study should be permited? we know that books has a copyright, and the majority of ebooks we found on internet could be uploaded withoout a permission of the author. you know, not everybody has the possibility to buy the books to study hard carreers, so, knowing this, if you have to do it, will you downloaded by internet? have a nice day!
4 responses

• Philippines
28 Dec 10
E-books a for internet source. You have to pay them to get them. It is never wrong to download e-books from the net if you paid for it. Its called E-book because its in the net. Now If you downloaded on a site where they upload e-books that have copyrights then thats a different story. Hope it clears your problem.

• United States
31 Dec 10
Well, I tend to think that the books that are available in the public domain should be allowed to be downloaded from the internet. However, those books that are not old enough to be in the public domain should not be allowed to be downloaded from the internet and people that are attempting to share them should be prosecuted to the fullest extent of the law. My reasoning for feeling this way is because of the fact that authors put a lot of work into their writing and they have every right to be paid for their work.

• Ecuador
30 Dec 10
No, I don't think that is should be permitted. I think that books authors' have all the rights over their creations, and that creations should be respected by all the readers. If you are an artist, you have to make people respect your art.

• United States
30 Dec 10
I'm against the very idea of e-books because it makes book piracy possible. Book piracy was pretty much non-existent before e-books got so popular. Now there are books that you can download legally. There are loads of books, even famous books, that are in public domain (the copyright has expired and it's free game for all) and you can download those and read to your hearts content. But like movies and music, there's also loads of stuff that's up ILLEGALLY. Piracy in general just makes you sick. Book piracy especially, because authors are in a real ditch... more so than the rest of the world's poor entertainers. The majority of authors don't make that much and when you take something illegally then you are stealing from them. Quite simple. Besides... there are so many LEGAL ways to get free entertainment. Haven't any of you been to the LIBRARY? lol