I need a break!:D I need to some life too!

Philippines
February 4, 2011 12:31pm CST
After exams, how do you usually release your stress or depressions? Really, this semester has been a blast... I'm currently experiencing information overload because of the exams I have to take and the lessons I have to study. My mother told that I have to pause, but I find it hard not to worry about the exams which causes me more stress. Argh, last tuesday, I was so tired from taking an exam other school related activities. After school things, I had to attend a meeting, and in the middle of the discussion I suddenly cried. My friend who was a nurse told me that it was because of stress. Now, I think I should follow my mother advise. But how can I do it or how can I enjoy it without worrying about other things like exams, research papers, reports,etc.?
5 responses

• United States
23 Feb 11
Seems like you were on overload. How are you feeling now? Maybe you should cut a few classes next semesters so that you can find a balanced way to take care of your exams. I hope you are feeling better. What I do, is dance while blasting some music... even by myself.

• Philippines
5 Feb 11
Well in order for us to have enjoy life is to appreciate life itself. Laugh as much as you can and you will feel more relaxed. Doing so will regenerate your soul and you'll see life into a different, brighter perspective. Look at bright side of life. Laugh, laugh and laugh a lot more. Being happy is the medicine for stress. Hope you got something from what I've said. Have a nice day!

• Philippines
5 Feb 11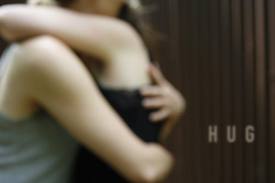 Hey there! I'm glad im already done with those kind of stuffs. But life is a continuous process, life won't stop with heavy exams, stress and hardships. Keep focus. For sure all of those things that worry you now will pay off. if you feel like you're having a hard time, excite yourself with happy thoughts. Pause for a moment and take a deep breath. have a foot spa! ice cream or give someone special a hug!



• United States
5 Feb 11
do what you absolute love to do and have fun with it. Take a break from the computer for a couple of day and go outside and do stuff like your friends. while your on you break if you don't have a job look for jobs because if you get a job you will be really happy because now you FINALLY have a REAL MONEY MAKING job lol. well i hope this help an just do your best on the exams and get them over with and then you'll finally forget about them.