What to do on a Snow Day?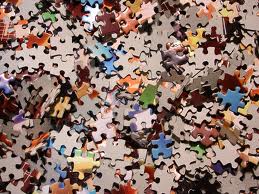 United States
February 4, 2011 2:42pm CST
Today the schools around Houston closed for an anticipated snow day, but the snow never arrived. We did not want the boys to just sit around and watch television or play video games, so we got out a new jigsaw puzzle I got for Christmas. It is fun to work on together and keeps our minds occupied. What do you do on bad weather days to keep the kids busy?
5 responses

• Canada
27 Feb 11
You mentioned puzzles, last year I bought one and my son and I worked on it often....I find it was a nice way to bind with a 13 year old. On snow days, (when it actually snowed), my boys likes to go outside and play in this new snow....exercise instead of watching tv, like you said.

• United States
28 Feb 11
i agree, there is a great bonding opportunity in doing puzzles with young people!

• United States
26 Feb 11
You should try Apples to Apples. It is extremely fun a light-hearted game to do with friends and family. I always love to play it, since a lot of the times we get ridiculous answers that are extremely funny to think about.

• United States
26 Feb 11
Apples to Apples is my granddaughter's favorite game!

• Canada
6 Feb 11
Oh yeah, we are getting lots of snow here too, just about every day over the last week. Kids get very excited when they see the snow. They just like to go out and roll on the snow. But, it is not really adviseable for them to do that, less they would catch cold.

• United States
6 Feb 11
I expect if it had actually snowed, we would have done our share of rolling around in the snow.

• United States
6 Feb 11
A jigsaw puzzle is great! When my kids were teenagers we used to play a game called "risk" on snowy days. it would take all day long sometimes depending on how many were playing! I think it's great that you didn't jsut veg out in front of the tv! Yeah for you!!


• United States
6 Feb 11
The boys are not quite ready for risk, but it won't be too long!


• United States
5 Feb 11
the boys are getting big enough to really enjoy board games now so we play them quite often.