Child models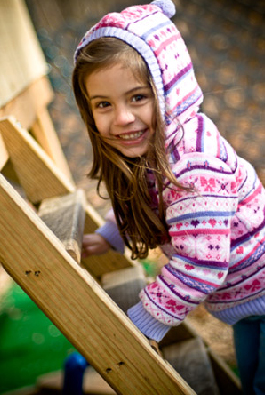 United States
February 9, 2011 8:19am CST
Does anyone here have children, or know children who model? I have several friends, and family, whose kids model and do commercials. The kids absolutely love doing it, they are earning money for college education and they love the time spent with the person (usually mom) when they go out and about. My daughter, who is a single mom (the father took off just before my granddaughter is born), who works full time. I am semi-retired. I work part-time and take care of my granddaughter the rest of the time, when her mother is not at work. I take her to gymnastics class (which I pay for), dance class (it's free because the studio where I teach dance does not make me pay), to play dates, and other things. I found her an agent, and she may have another soon, and she has her first, professional modeling job, for a major dance costume catalog, in two weeks. She absolutely loves the camera, is very outgoing, and finds everything in life a joy. She loves people!! We put her in three pageants, where she won prizes and she always asks to do it again. We do not do those pageants with kids in big hair and make up, but natural ones that focus on personality and stage presence. She has made new friends this way, too, and it is very exciting. She won model of the month on a modeling site, and if she wins model of the year, she will be signed with a huge, national agency. It is not what some may think, that all I do is run her to auditions. It is not like that. She gets her play time, most of the time, and that is great. I am teaching her preschool (her mom cannot afford it) and she does very well in her lessons. She loves to sing, dance, make up her own songs, try to play music on our piano and her musical toys. She likes being the center of attention. At three and a half, she is just the light of our lives (my only grandchild) and has sure taken the edge off of the death of our son (it will seven years next month). Anyway, getting back to this, tell me of your experiences and thoughts. Do not be mean, please.
1 response

• United States
24 Feb 11
My niece has been doing some modeling of late. But my sister and her husband insisted that she wait until she was 14. She isn't doing the "Pageant thing" as she calls it. (To know Stef, this is funny) but instead she's working for an agency. She's doing some light acting as well. her latest was starring in a production that a local ministry group did to teach kids about the dangersof things such as Raves, Drinking binges, peer pressure, texting and driving etc...They've finished filming the first two and I think there are at least 4 more in the works. I think it is alright as long as a) it's done in moderation and b) it is something the kdis want to do and not something the parents are pushing them into. The big hair and lots of make up at the age of 4 really bothers me. Good luck to your granddaughter.

• United States
12 Nov 11
She loves doing all this stuff. She is shooting a commercial for PBS/Sprout this Monday.