Give it a rest!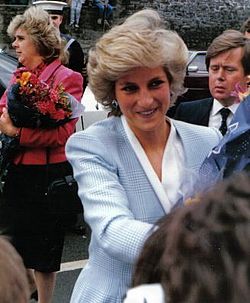 United States
August 5, 2011 11:29am CST
People gossip and it causes problems. For instance,one person Nadya Suleman.Ok,she had 6 kids and then had 8 more.Not a bright idea,but also she didn't expect to have 8 more.But,ok,they were born their here.Everything happens for a reason....God's reason!

There are people saying that she should of aborted some of them.....then the anti abortion groups will be unhappy.Then there are people saying that she should put some of them up for adoption.How would they like it if someone came to them and picked and chose thru their kids for them to give away? On Oprah show,which surprised me,Suzi Orman was on there,not trying to help her but bash her!She said that she should sell the children's toys and get rid of her help.First an person from CPS would be there.And excuse,but is Suzi or any of the other people complaining one of those people that volunteered to help or donated those toys? I think too that if I had been one of those people that had given the children toys and then she sold them,I'd be upset. Let her raise her kids with or without help.Leave her alone! Besides she is not one of the illegals get assistance or a woman sleeping around and getting pregnant just to stay on welfare.I could go on,but that's another discussion. Then most recently,Casey Anthony who's 2 was murdered.She was arrested for it.She did look guilty.But,the jury said that the evidence was circumstantial.No one but the murderer,Cailee and God know who the killer was. But that does not give people the right that disagree with the courts to call a man in Pennsylvania,who's name is Casey Anthony and ask him,why he killed his daughter.Duh!Didn't they hear the male voice!

The saddest thing was people always following people and trying to get away from them and got into an accident that caused death of of a wonderful person and mother,Princess Diana

God said that we are not too gossip or judge. Why can't people just find something better to do.
3 responses

• Garden Grove, California
5 Aug 11
hi dfollin haven't seeyou for awhile. this is a great discussion and it hits so manythings I have felt too. People just keep on going after someone when its old news, she was aquitted, lets leave her alone and go on with our own lives. right God did say we are not to gossip or judge others. we have better things to do withour time then this. thanks for the discussion of common sense.lol lol lol.


• United States
6 Aug 11
They need to get a life themselves.

• Canada
6 Aug 11
I agree with you, and with all due respect to YOU, I only skimmed this discussion, because I wasn't involved in hearing more gossip. LOL But when I read your last line, I saw your point. Why can't people just leave well enough alone? That's why I just "skimmed" it. :) Too much gossip about just about everything these days, and I'm sick of it.