Liking your own status in facebook..!!! :O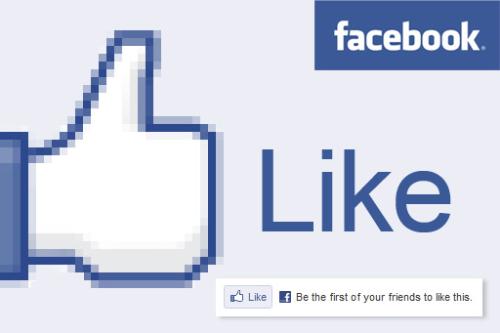 India
August 9, 2011 9:54am CST
I know you can do it - 'LIKE' your own status, comments and pictures on facebook. But don't you find it a bit irritating..!!

It can still make sense when a person likes his/her own photo... maybe someone else took it.. or something else... but liking your status and comment..!!! That gets on my nerves...!!!

Is it just me??

7 responses


• India
10 Aug 11
Hi sagnik

See you after long time. where were you !!! About FB.. I am not that active their. but yes i have seen this few times when people likes their own stuff. I guess its okay with photo. but liking their own comments and status is really weird. I guess I should try it too.

Hope it will not gets on your nerves..


• India
10 Aug 11
Hi anand,

Yeah, I am back again after another long break. Don't know how long I am gonna be here though. Keeping my fingers crossed and hope to carry on. If you keep liking your own stuff, I can't really promise anything.

But the good news is, you are not very active there.



• United States
9 Aug 11
I am not on Facebook, so I can't really say from personal experience, but it still sounds weird to me. I would think that if the person posted a status, picture or comment, then they would like it or they would not have posted it. Then again, if the comment or status is something like "I am having a terrible day, and everything seems to be going wrong" I doubt that they would really like that. It would be even weirder if they
did
"like" that comment. Is there a "dislike" feature for when things are really going badly?


• India
10 Aug 11
Hi purple, Actually, I have this particular friend who does exactly that. He likes whatever he posts. If he posts something like "Running high fever. I am sick".. he likes even that..!!!

You know, one of my other friends have put it beautifully. He says liking your own status and comments is like "giving yourself a high-five".

Sadly, there is no dislike button, which I think they should add. I hope they do it someday...

• United States
10 Aug 11
LOL! I think that is definitely weird. If I saw someone post a comment like that I would probably say something jokingly sarcastic to him like "Do you really like being sick or is that just the fever talking?" and see what he said about it.


I wonder if this sort of person is rather insecure, so they are looking for reassurance, even if they have to give it to themselves.


• India
10 Aug 11
I am not sure why he does it. I thought surely he is not doing it to amuse himself. He does this more out of a habit. But now I am thinking maybe you are right. He does seem to like the idea that his name is there in the likes. Don't understand how that helps..!!!


• Boise, Idaho
11 Aug 11
Isn't it enough to just put the status up? Why does a person have to like it too? I guess I am confused. Why does it get on your nerves? I could care less what they do on Facebook. I must have a really tame bunch in my friend's list cause we never have problems. Strangest think I have heard today!

• India
11 Aug 11
Hi celtic, You are asking the same question I ask to myself while thinking why he does that. I could find no reason except for the fact that he really likes his posts. That is the literal deduction I can draw from his activity. Weird..!!!


• Boise, Idaho
11 Aug 11
Or, like on alot of sites, its like a vote and you can vote for your own material.

• United States
11 Aug 11
Liking your own status on facebook is like high fiving yourself though i dont like my own status that's what people consider it as.I understand people who like their own status.maybe because they just really like the status.Just ignore it and move on i guess


• United States
20 Aug 11
Yes I find it very silly and sort of awkward when people like their own status. I wonder why they do this and surely they must know that others can see they liked it too. I find it very silly my friend. lol