I saw an online writing site, I Hesitate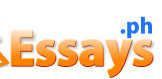 Philippines
August 9, 2011 3:33pm CST
Hello Lotters, It's really rare for the media to report something that is so related to the online earning scheme. the last network that I remember was with GMA-7 (local network) stating that blog can help you earn money, which is true to some. unfortunately, the person that was interviewed didn't like how the cast reported his experience in blogging. Good thing that the user actually explained it in his recent blogs. despite of that I didn't even made and he didn't help me that much. Last Night, Another Network has reported a similar earning but writing site but this wasn't mentioned by the last other network in the past. That you can actually apply for a company and get a writing job there. unfortunately, it was all summary with lack of explanation.

Anyways, the site is only exclusive to my country but probably a LOT harder than mylot task itself..

wanted to apply but i hesitated.maybe am a writer but i hate getting pressured.
6 responses

• United States
12 Aug 11
The thing about being an online writer, is that it takes a lot of time and effort and money doesn't just magically appear on your earnings list. You have to work for it a lot and it takes a lot of time and effort to earn with online writing, in both quality and quantity. Quality, because you want to write something someone would actually read and find helpful, and quantity because you need a lot of articles to earn online.


•
13 Aug 11
Sorry - went off on a tangent there. I meant to say - I totally agree with you!

• China
10 Aug 11
Hi,Letran! Well,yeah,that's a dilemma.But basically,it depends on how much you need the money.One of the reasons we wanna be here in Mylot is that we can post whenever we want and wherever we want.However,we all know we can't get much money from this site. Does that company pay well?If you don't wanna get pressured and you don't really need the money,walk away from it.If you do need the money and the company pays well,maybe you should apply.Pressure is brought by work and if it can motivate you to fight for a better life,why not try? Anyway,have a nice day~


• Philippines
10 Aug 11
Hello

BabyAnna, I do need the money but I realized as well that I couldn't make that far because my interest in writing has been in recent years and not for a long time. I can't venture into something that I believed won't work on me. The company started around 2007, but i believe it pays since it's been taken the attention of the media.



• Philippines
11 Aug 11
I don't want to, besides I've though it over and over again. it's not for me, otherwise, you won't be seeing mere here for a long time if i did achieve something there.


•
10 Aug 11
Hi letran:) Based on your comments and post I think you could be a good writer, if that is a legit site why don't you try maybe that is where you excel, go accept that. goodluck

• Philippines
10 Aug 11
I tried writing articles for an online writing site but i guess it's not really my thing. I love to write but find it very difficult to write about topics that does not interest me. I find it more enjoyable to write any time I feel like writing about any topic I find interesting. The writing job I got sometimes require me to write 25 articles in a week. Of course they provide the topic. I got paid for $3 per article. The deadline and the topics do not make writing fun any more for me so I stopped with the online job.

• Philippines
10 Aug 11
I guess you really have to do research on that site to know if it's legit. I heard of one writing site that doesn't pay its writers. Well, so far 2 of my friends weren't paid. Anyhoo, like you I also hesitate in getting online writing jobs. I have an account at Odesk (hopefully I can put that information here), it's still new and I haven't applied for any writing job. One of my concerns was churning out 10 articles with 500 words at least a day. Some employers require that. I guess I also don't want that kind of pressure. I already have a day job and when I get home I have a kid waiting for me. But sooner or later, I know I have to take the plunge, so to speak, and grab those opportunities. Who knows, it's where I'll become successful.

• Philippines
10 Aug 11
Hello

Moonchild, It's the same thing with the mylot task and it's something that was hard for me to do. not to mention it's requires much more of my time than being on mylot. with required number of words, it's something that i couldn't produce since my thinking is still limited. I believe it will take time before I can go to that writers level.



• United States
13 Aug 11
I don't know if you got the last message because my computer was messing up send me a friend request and then I will give you the site to make a little extra money