A good and funny movie everyone will like.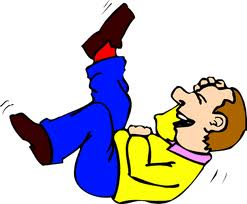 United States
November 10, 2011 5:30pm CST
This is a Mel Brooks satire. It's called...''Robinhood, Men In Tights''. I love it and so will you. Laughter really is the best medicine. The movie sort of makes fun of the traditional Robinhood stories we've all read or heard. Go try it out...LOL
10 responses

• Philippines
12 Nov 11
I think i have downloaded this last year since I loved the lead character even since I saw him in Princess Bride (Cary Elwes).

I just scanned it through though, since i was planning on watching the original and serious version first- then i forgot a bout it.. Than you for reminding me.



• Malaysia
11 Nov 11
yes..ive seen that..pretty funny movie.. its old though..early 90s me think.. u can check out.. Something about MAry...if u like early 90s comedy..


• Philippines
11 Nov 11
I already watched this movie and it is really nice and funny.


• United States
11 Nov 11
I will have to check it out. Mel Brooks usually makes funny movies. Is it anything like the BBC TV series?


• Germany
10 Nov 11
This "Robinhood, Men In Tights" sounds like a fun movie. Satires are often very funny. To be honest, I cannot quite imagine the satire of robin hood story. It seems that I will have to watch this movie. Thanks for the information and possible for an hour or two of fun.

• Canada
10 Nov 11
Thank you for sharing the information. I like comedies very much. In fact, I used to be a movie addict before, watching all kinds of movies. But, these days, I just want to watch comedies. They are more relaxing and enjoyable. Yup, I will take a look at this one you mentioned.