PLS. HELP: My dog wont stop scratching yet she has no fleas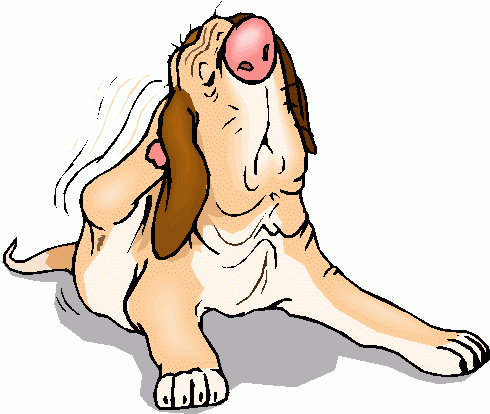 United States
December 20, 2011 6:21pm CST
For the past two weeks my dog will not stop scratching. I looked to see if she has any fleas but she doesn't yet I don't know of any of reason why she would be scratching. Her dog food has not changed nor has the treats that we give her, so if she were allergic to anything I couldn't imagine what it could be. Does anyone have any idea as to what could be making her scratch so much? Any advice would be helpful. Thank you.
10 responses

• United States
21 Dec 11
My dog gets really really dry skin in the winter. Last year, he scratched so much that he was gouging his skin and getting infections. The vet gave him a steroid to help with the itching, and said to give him an egg white or pour a bit of vegetable oil on his food and that it would help with the skin dryness.

• United States
22 Dec 11
Someone else here said the very same thing. Does that really work? I was thinking more along the lines of an oatmeal bath, but at this point I will try almost anything.

• United States
22 Dec 11
We have kept up with the oil on the food once a week, and he does not seem as bad this year. The bad thing about last year, is that with the steroids, he had to go to the bathroom all the time. He is an inside dog, and we had to keep him in the basement so he could pee as frequently as he needed to without harming all of the hardwood in my house.

• United States
22 Dec 11
Wow that's a lot of extra work on you the owner, but the truth is they are apart of our family so when they need extra care & attention we have no choice but to do it. Just as if it were our real child we care for them just the same.


•
21 Dec 11
We had a terrible time with fox mites. These mites are tiny and get right into the skin and drive the dog mad. Initially, we thought it was fleas or a skin problem and spent a fortune on vet bills and muti while the poor dog scratched himself into a bleeding mess. Once a specialist had taken samples and diagnosed the problem correctly his recovery took only a month or two. What a relief! I do hope you get a good result soon. Happy Christmas.

• United States
22 Dec 11
Oh wow I've never heard of something called fox mites. I don't think that's what my dog has though. I looked & there doesn't seem to be any bleeding or rash that I can see. I'm thinking it may just be dry skin in her case.

•
22 Dec 11
I do hope so for her sakes. It was a horrible experience for us all and I wouldn't wish it on any creature. We live in the countryside so we cross paths with foxes every day.

• Shingle Springs, California
22 Dec 11
did she have fleas before? could be an after effect. That happened to my cat. If not, dunno, see your vet. Sorry.

• United States
22 Dec 11
Funny thing is normally she gets fleas in the warmer months, but this year my husband or I would keep checking to see if any of our dogs had any & none of them did. I'm thinking it's either allergies or dry skin, but just to be on the safe side I'm going to mention this to our Vet & see what he thinks it might be.

•
21 Dec 11
Try to take the dog to see the vertinarian doctor to know what is actually wrong with the dog before you think of taking another step

• United States
22 Dec 11
Good advice that I intend to take. Thank you.

• United States
21 Dec 11
Animals, like people, can become allergic to anything at any time. It may be something she just developed an allergy to, or it could be mites or mange as was suggested by someone else. Take her to the vet, explain the situation, and see what happens.

• United States
22 Dec 11
That's exactly what I'm going to do. She is due for her shot here soon, so I'm just going to get it all done at once. If I can't figure out what's wrong on my own then perhaps the vet can tell whats going on.

•
21 Dec 11
I was just wondering if maybe she is scratching so much because she is nervous. Things can upset animals and cause them problems, just like it does with humans if we are stressed or upset about something. One of my cats had started to put his hair out on his back along his back bone. It got really bad so we took him to the vet and he asked if anything in his life had changed lately. We said I had been gone for a few weeks, but my husband was home. We got to thinking every time I would be gone for awhile our cat would start pulling his hair out again. The vet said that was the problem, he had separation anxiety! Poor little guy, he missed me not being at home with him! So I gave him lots of extra love & attention, he quit pulling his hair out and it has grown back in. So maybe there is something in her life that has changed or something has upset her and so she is nervous and maybe then that makes her feel itchy so she scratches. I've seen some people who get stressed or nervous have some different reactions to skin or even their hair falling out. You could ask the vet if it might be stress related. Maybe just pick her up and love on her a bit more through out the day. If you have other pets, maybe she feels left out more than she use too. Hope she gets better soon! :)

• United States
22 Dec 11
Yes I've heard about that happening to a pet too, but that's not the case here. Julietta(my dog)is a very easy going laid back, lovable dog. If anything I'm thinking she has dry skin.

• United States
21 Dec 11
Well I can think of two things. One she has dry skin. Try adding a tablespoon of olive oil to her food each day to help soften the skin internally. If there is a spot or two she really goes at rub some oil directly to the spot to condition it. This is safe a good becasue there is no sickness if she licks it off. The other would be allergies. They can be allergic to things in the house as well as foods. Our little guy used to be allergic to dust mites and since you really cannot get rid if them completely we had to give him allergy meds. Our Cat has a dust allergy as well and we get her quarterly shots at the vet to combat them.

• United States
21 Dec 11
Well she's due a visit at the Vet real soon so when we take her I'm going to mention how she scratches sometimes and see what the vet says, but you're right it could be allergies

• Canada
21 Dec 11
Is your dog overweight? If he is obese he will scratch. If hes too fat feed him all he will eat once a day and then remove his dish until his next feeding time. This might sound cruel to you but dogs evolved as hunters who made a kill once a day, and then ate all they could. Perhaps his ration is lacking protein. Change his feed.

• United States
21 Dec 11
No she isn't fat she's a tiny little thing and we just changed her food not too long ago because the other food was making her sick this food seems to be fine for her

• United States
21 Dec 11
I think you should talk to the vet. It could be dry skin or anxiety or something. It could be hot spots. If your dog scratches and chews at himself it could be hot spots. Something like an oatmeal shampoo might help but it might need veterinary care. It could also be mites like mange or something. Imagine going crazy itching. When Ivan was alive I used oatmeal shampoo on him because he had itchy skin sometimes.

• United States
21 Dec 11
We have an oatmeal shampoo for her I'm going to try that first if that doesn't work then you're right we're going to have to take her to the vet I don't want my poor baby suffer

• Jacksonville, Florida
21 Dec 11
I dont know if this is what it is but my dog has dry skin in the winter time so she scratches a lot. It could just be dry skin and for that you can try giving her fish oil or the vet can give you some medicine for it as well... Hope this helped a little! =)

• United States
21 Dec 11
You know I didn't even think of that. Of course it could be the winter causing her to have dry skin. I don't know why that didn't occur to me