Went in for simple eye exam which turned out 2 be not so simple:This happen 2 u?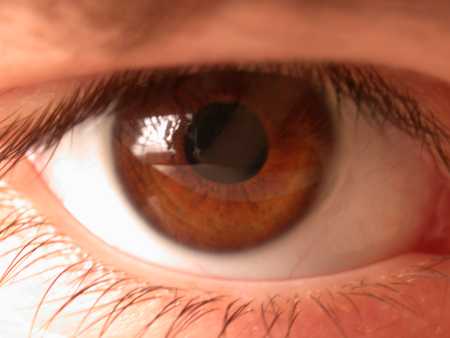 United States
December 29, 2011 9:41pm CST
So today my husband & I went in for a simple eye exam because we're both due for new lenses/frames. I knew the vision in my left eye had gotten a little worse because lately when I watch TV the people on the screen are a little blurry. So after my husband came out of the exam room it was my turn & the exam begin. After the eye exam was over my Doctor said that he believed that the astigmatism in my left eye had healed & since I was still wearing lenses prescribed for my astigmatism he thought that maybe that's why my eye was slightly blurry, but he wanted to check that eye again to be sure. Good thing he did too. It turns out that although yes my astigmatism did heal itself my left eye also was having problems due to an infection that had developed. This infection was causing bacteria to grow on my eye lashes which in turn was affecting my vision.....whew.....that's a lot to take in for just one office visit. So now I have to put eye drops in my left eye a couple of times a day, rinse my eyes out each night w/ part baby shampoo/part water & then just before I go to bed I have to put this ointment on the lids of both my eyes. I have to do this for two weeks at which time I go to see him yet again, check to see if the infection is gone & then have yet another eye exam where I can finally get a prescription for my new glasses. So my question for you all is this, Have you ever had something like this happen to you where you went in to see your Doctor, or Dentist, or any other kind of health care person for one thing only to leave after hearing unexpected & disappointing news?
8 responses

• United States
30 Dec 11
No, cause I pretty much only go in when there's a known problem. I haven't had a physical in years because the last time I went for one the doc just kept trying to shove pills down my throat. My last eye exam was fine.. I do get those regularly because I wear contacts and I can't order contacts without a valid prescription.

• United States
31 Dec 11
Yeah I wear contacts too. I love my contacts. Unfortunately until this eye infection is gone I can't wear my contacts either. I hate that because honestly I think I look very dorky in glasses, but oh well what are you going to do right.....sigh

• United States
31 Dec 11
Forgot to mention, if you look real close at my left eye, you can still see a tiny white dot right in the center of my pupil. That's the scar from the ulcer, I will forever have it. It doesn't mess with my vision though.

• United States
31 Dec 11
Wow I know they say not to leave your contacts in but I never knew doing so could cause that much damage. I'm glad your okay now though. I most definitely will not wear my contacts until my Eye Doctor says it's okay to do so. I guess that means I will just have to go around looking dorky for a while...LOL

• India
30 Dec 11
a small loss of vision can be bearable, its happens sometimes because of the vitamins deficiency. in that case for some instance we loose our eye vision by 6/6 to 6/5 and sometimes to 6/4. thats ok the recovery can be done by proper intake of balance diet.

• United States
30 Dec 11
Both my husband & myself take vitamins every day, but we do need to exercise more. Maybe that will be our new goal for the coming year.

• India
31 Dec 11
yes robwife, exercise are equally important, as they too help the body to keep fit. specially aerobics and cardio exercises.its needs to be check that these exercise must be done in the morning hours...cheers




•
30 Dec 11
That is terrible! I've never heard of something like that could cause your vision to get blurry. Good thing you went and got an exam and found out. Because infection in your eyes is nothing to mess with. I hope yours get all healed very soon. I've not had something like that, but a few years ago I went to a specialist for eyes because I was concerned about my eyes were getting a circle of lighter color around the iris, I was afraid maybe I was getting cataracts and I was so scared, but it turned out that it wasn't cataracts. He said that I probably had high cholesterol, because sometimes people who have high cholesterol get that light blue/white ring around the iris of their eyes. I was glad to hear I didn't have cataracts, but not that I had high cholesterol. I went to my reg. doctor for test and it turned out I really did have high cholesterol! Strange how the eye doctor was the first one to tell me that.

• United States
30 Dec 11
Wow that's something I didn't know either, that having high cholesterol could make a ring appear around your eyes. I too have high cholesterol, but I never really noticed if there was a ring around my eyes or not. I will have to take a look & see if I noticed anything around my eyes. Thanks for the info.

•
30 Dec 11
You may not get it. The eye doctor told me not everyone gets it. I hate that I'm one who did get it. My eyes are dark brown but now with a light blue/white circle around the edge. He told me it's what they call 'old eyes'. Gee...he made me feel really great after that comment. He didn't have a very good 'bedside' manner. So you may not get the circle.

• Philippines
30 Dec 11
That is why I do not want to go to doctors because they always see something, they will always find something for us to worry about. They give names to whatever discomfort we are having. Seriously now, isn't it scary to be told that we have such and such ailment?

• United States
30 Dec 11
Yes it really is. Normally I don't care to go to the Doctor unless I'm really feeling bad & not getting any better on my own, but if I can take care of whatever it is on my own I will.

• India
30 Dec 11
Hi there... It was real lucky that you went through the check up.. Otherwise the results could be very bad... I never had any problems with my eyes... They have been perfectly fine, since my childhood and yet, I do so much of reading, usage of computer and watching TV.. I have been quite lucky with my eyes... Take care... hope you soon post here about how your eyes have healed completely... :)

• United States
30 Dec 11
Thank you. If I follow my eye Doctor's instructions every day, hopefully he will tell me that the infection is gone at my next appointment which is in 2 weeks.

• India
8 Jan 12
As a medical professional I can say that such things may happen. You may visit a doctor for a problem and on blood sugar estimation or ECG, it was discovered that you are diabetic or you have some cardiac problems. From your version, it seems that you were suffering from blepharitis. Am I right? If your left eye is now free from astigmatism, it is a good sign. Spherical power is always better than astigmatism.

• United States
9 Jan 12
I'm thinking that's right. I know my eye Doctor told me what it was, but I honestly can't remember now. I see my eye Doctor again this Wed. so I'm hoping the infection will be gone & I can go back to wearing my contacts. I seriously miss my contacts.

• Garden Grove, California
31 Dec 11
hi Robswife oh yes the last time I ha d my eyes checked. good thing I was seated as I might have fallen, my left eye he said had both some macular degeneration and a cataract. now I just thought I needed new glasses., what startled me was he did not think that having the cataract removed would help my left eyes vision because of the macular degeneration but I w ant a second opinion as I do think it would help me immensely.He seemed to relish telling me all this bad news.I just do not believe all that so need a second opinion with a younger ophthalmologist.

• United States
31 Dec 11
For something like that I agree with you I would get a second opinion as well. My Mom always used to tell me that our eyes were as important as any other part of our bodies & that we should do all we can to take care of them. She was right.

• Malaysia
11 Mar 13
It is good that you have the examination done and finally detected the infection. Such infection if left unattended may cause huge problem later. Well, speaking of unexpected result after meeting doctor, I guess last week when my girlfriend and I went to the clinic to see a doctor due to her extreme pain at right side of abdomen. We didn't expect to hear that she has acute appendicitis and finally we are referred to the local hospital and did a surgery to remove her appendix.