The Dying Art Of Writing Song Lyrics

United States
January 6, 2012 7:26am CST
When I listen to the radio I am outraged by some of the music that is considered popular. Have our minds been brainwashed to the point where we can not listen to music with a deeper meaning than a catchy chorus line. I mean come on look at some of the songs that are playing these days. It seems to me that all I have to do is find a good beat and repeat some nonsense 20 or 3 songs and I will have a number one hit song. Where is the poetry at in song lyrics. Will we ever see song writers the likes of John Lennon, Bob Dylan, etc. again. What are your thoughts on this issue?
3 responses

• United Kingdom
6 Jan 12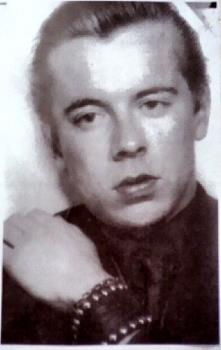 It's true, much popular music today is distinguished by throwaway lyrics at best. As for Lennon and Dylan, they arrived at a time when society was being revolutionised (some would say not for the better). Dylan led the way; while Lennon was powerfully influenced by Rock's first true major poet. It'll be a long time before there's another era like the '60s in my view, and I can't see any Rock stars having the kind of charismatic (artistic; intellectual) influence Dylan and Lennon once exerted ever again. That said, lyric writing of genius still exists: Away from the mainstream, great art is still being created within Rock Music. Although as I said before...Rock is middle aged now, as is the era it engendered. And it's no longer driven by the fire of youth as it was in the '60s. Whether that's a good thing or not is open to debate.

• United States
6 Jan 12
That is exactly my frustration. I have to dig for the names of those song writers who still write good lyrics, but the are lost because the music industry wants to keep pumping out the garbage. Even in the rock industry itself the bands who make the lime light are becoming cliche. Pretty soon you'll be able to put all the poetic cliches in a computer, and the computer will be able to crank out new songs faster than the songwriters, and then there wont be a need for them either. I may be exaggerating on that point. LOL. Who would you say is a good song writer in this day and age.

• United Kingdom
7 Jan 12
I'd say there are a lot of highly gifted songwriters operating today, either individually or within bands, and always will be. Leaving aside favourites from the 1990s and early 2000s, I'd say late 2010/early 2011 has produced very fine writers as diverse as America's Joanna Newsom; and Agnes Obel and Ane Brun, both from Scandinavia. Operating within bands, I've a very high opinion of the songwriting of Jack Steadman from English Indie band Bombay Motorcycle Club; but that's just a tiny selection. There are so many more to discover, and as the 2011s progress, this list can only grow. But this is a different era from the '60s and '70s, which were as I see them times of genuine non-stop innovation. I feel any writer working today necessarily has to look to the past for inspiration.


• Philippines
7 Jan 12
It's really sad that popular songs today are very shallow in terms of lyrics. I have a friend who write songs on social issues like the abuse of the environment, war and etc. with upbeat and good music. But unfortunately the recording company did not accept her songs because the lyrics (according to the recording company) are too heavy and it cannot get a good market especially to the young people. What she did was she produced her own songs. Since it is independently produced, it is not aired in popular radio stations who also own recording studios/ company... My friend's compositions are only popular to people who have really a good taste in music. Her song was even became an opening number of popular Beauty pageant in our country because it is danceable and the lyrics jived with the theme and mo tiff of the pageant. But in general her compositions are not that popular. Perhaps recording companies' priority is business and it's not the quality music that's why good composers are discouraged to share their music especially those who cannot produced their own.

• United States
7 Jan 12
I think you hit the nail right on the head. I hate when they use the term artsy when they describe a recording artist. Music was an art form before it was turned into a cash cow.

• Malaysia
7 Jan 12
See now a days the generation doesn't likes the songs with the meaning. I mean still there are people who like and appreciate the meaningful songs but the number is less. The thing which is liked now a days is the music. More than the lyrics now the thing which is torched upon is how nice the music of the song is. Even if the lyrics is good and music is not up to the expectation the song is surely going to fail. But if music is ear soothing then even if the lyrics is not good , it doesn't makes a big difference.

• United States
7 Jan 12
I agree that the music is key, but great lyrics would make any song better. I know its what society prefer. Most people want a catchy tune they can sing along to, but I'm starting to feel like the world is full of kindergardners