How's life in England?

Romania
4 responses

• United Kingdom
25 Jan 12
I am an English person and I live in the south west part of England. London is the capital city. It has the River Thames, Big Ben, the Houses of Parliament, Tower Bridge and the Tower of London. Trains connect it well with the rest of England, Wales and Scotland. I suggest places worth seeing like Rye, Hastings, Winchester, Bath, Glastonbury, York, Chester and smaller villages too. I suggest bed and breakfasts are good places to stay. You could get a train pass to spend less on train fares. The spring April or May, the early summer June or July or early autumn September are great times to visit. I suggest don't come in the winter because it is wet and cold.

•
25 Jan 12
Hi, I live in the heart of England, so how is life in this overcrowded little Isle. Well, shall we say both good and bad. It is very beautiful here, to walk in English woodland in early spring when the ground is carpeted with purple blue flowers is to witness one of the world's great wonders. London of course has many tourist attractions but as we say, you don't enter England until you leave London. Outside London I find England a relaxed place to live, the English are generally a very 'down to earth' people, though some can find them a little reserved to begin with but this soon disappears once you get to know them. All the best urban

• United Kingdom
25 Jan 12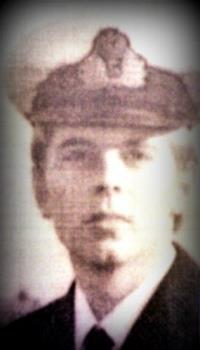 England is the biggest country in Britain, also known as the United Kingdom, which is a nation consisting of four countries, England, Scotland, Wales and Northern Ireland. What can I say about it? Well although I was born and raised in London and the London suburban area, not all that much as I've not travelled much within my own country. I've never been to Ireland; while Wales I've visited three times I think. I've been to Scotland two or three times, and then only Edinburgh. I'm not even that familar with England, but there are a few things I can say about her. To begin with, I'd say her countryside is beautiful, with an incredible atmosphere. I'm very much a London sub/urban guy, but whenever I do visit the English countryside, I'm just awe-struck by its beauty. England contains many fascinating towns and cities; Oxford is extraordinarily beautiful; and the same goes for Cambridge. England is a nation of extremes; there's much wealth; prosperity; luxury in the country, but there are tough areas too all throughout the land. And that's especially true of London. London is a fantastically wealthy and beautiful and fascinating city; but there are very tough areas. As I say..there are extremes in Britain. There are a lot of very nice people in Britain in my opinion; very friendly, especially in the summer. It's an incredibly diverse and interesting country. I love my country I have to say.

• Greece
25 Jan 12
Life in England is good but a bit expensive. It depends where you live though, London is the most expensive city I think and it's very crowded but at the same time you have lots of options and places to visit. I used to live in the central part of England qwhich was a bit colder than London but I got used to the low temperatures very soon. My main problem was with the weather, I come from a very sunny and warm country. It is not very sunny throughout the year and it's raining a lot. The parks are amazing and English people are very very kind and helpful.