How can I earn $2k a month passive income on the internet?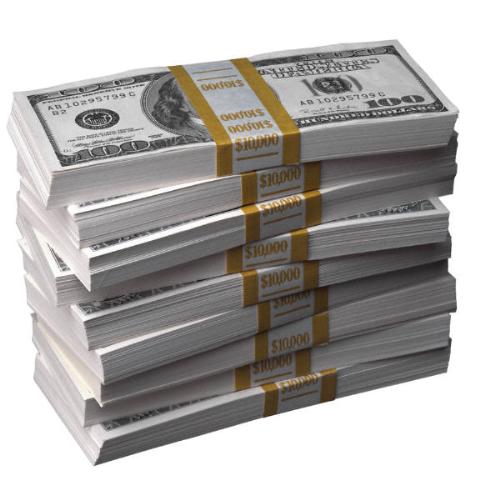 Australia
January 25, 2012 7:20pm CST
I am interested in earning $2K a month on the internet without having to blog often like many people do or stay on the internet often. Do you guys know any ways that you are already doing that can increase your income passively? Of course, if you guys do have experience earning a lot from blogging or maintaining a website feel free to post your experiences below.
10 responses

• United States
26 Jan 12
I vote for the videos with the cats of course....LOL I've been trying to tell my son this, but what do I know, I'm just his mom. He says it's difficult to do, I think I'm going to have to go to his house and show him how it's done...

I also vote for starting stores on both cafepress and zazzle. Also maybe some stock photography. But you will put just as much time into the above as you would if you were blogging. Building passive income takes time and there is no getting around it.

• Australia
27 Jan 12
Hi Nameless. I am happy to teach you everything I know for free. I also have a new opportunity for that passive income you are looking for. Nothing online will be easy but I can tell you it will be worth it. Send me a friend request and lets see what we can accomplish together. -- Online to Make Money

• Australia
27 Jan 12
Thanks!!! I added you as a friend, and it turns out that you are from Australia too!!! By the way I'm just weighing up my prospects and I cannot guarantee you anything. I have a busy year this year. :)

• Australia
28 Jan 12
Yea, I was raised in California and moved to Tasmania a few years later. The nice thing about the program I offer is that it primarily runs along side everything else you are doing.

• United States
26 Jan 12
Wow! Wouldn't that be nice! I think though, if there were a way of making that much money we would all know about it and be doing it ourselves. No one would ever need to go to work and leave home. My passive income has gone into the toilet. I used to make close to $100 in passive income on one site and now I'm lucky to get $20 a month... it sucks now.

• Australia
27 Jan 12
Wow, what kind of site do you have? I just earn money here posting at mylot and one other place. :) And I am not earning much at all. :) Don't worry, you are still earning much more than me. :P Especially if it is passive income and you dont have to work for it. :) Just set up 10 of your sites and you will have $200 a month!!! Though I'm not sure what kind of site you have. :P

• United States
27 Jan 12
I'm a freelance writer and I get passive income from it. I have over 1200 articles on Yahoo Voices. I also write for Examiner, and Factoidz and I also write for Private Label Rights (PLR) at Bangari Content Gallery.


• Philippines
26 Jan 12
What I mean is it's impossible for you to achieve your goal if you won't put in some time to earn that money. Who will pay you for doing nothing? Again, unless you have the money to invest or to hire someone to work for you, then, you have to exert an effort, burn some eyebrows, come up with unique ideas and shred some tears or sweat to reach your goals.

• Australia
26 Jan 12
Thank yalit. :) I am definitely willing to put time and effort into it. :P But I am currently exploring the territory and weighing up my options. :) I also don't have a lot of time this year as I have uni exams, but I will next year and I am looking forward to starting to make some serious money on the internet. :) I was thinking of unique ideas and I have a list of what I can do, but none of them are unique. :P I think it's rather hard to get started.

• Italy
26 Jan 12
Its hard to attain that one but with your detemination you can do it.but ofcourse you need to invest not just money but dedication online.It takes time before you can achieve that goal,you need to work hard on it specially at the beginning.

• Australia
27 Jan 12
I understand that it always take hard work. All sources of income on the internet DOES take hardwork. But honestly what I'm looking for is smart hard work instead of the hard work wear you type your fingers off. :P That would be no different to me working in an office.

• United States
26 Jan 12
I know of several writers that make that sort of cash every month but it is not passive... they work their fingers to the bone typing to get all of those articles churned out. Good luck on your quest!

• Australia
27 Jan 12
Yeah, well, that is not what I'm looking for!!! I don't mind typing my fingers off for lets say, two or three months if it means I get passive income after wards, but I believe that I can probably get a much much higher pay if I actually went out and found a proper job! Thanks!!! And if I ever achieve it I'll share it all to you. :P

• United States
26 Jan 12
Unfortunately, the only way I know to make good passive income on the internet involves a lot of work. And by a lot of work, I mean a lot of writing. I know some writers who are making a couple of thousand a month selling their ebooks. But they worked really hard to build up their catalog of ebooks...so I am not really sure it is suitable for anyone who is not a writer already.

• Australia
26 Jan 12
I know that writing is the best money maker thing in the internet. :) And I am definitely willing to put work into it, and I wouldn't mind writing a lot of ebooks. The problem is that I would also like to make a website and make money off it passively. Do you have any tips for that? I think it would be easier to promote all the ebooks and stuff as well.

• India
26 Jan 12
Many sites like surveys and writing articles are pays very nice... You should try..

• Delhi, India
26 Jan 12
Hello Nameless, Its not that easy to earn $2K from net as far as my experience says.I have a regular offline job so i don't get much of the time to devote on net but still then i would say that its lot more difficult than offline job to earn online money.

But there are people who do earn a lot from net but for that you need a proper guidance,skills,knowledge and patience as many times in the starting people get paid lesser but later on they are paid higher

.There are dozen of sites which pay for the work and there are million of sites which are scam and don't pay once you reach minimum payout

.So one need to be cautious while registering for these sites.