Are Government Jobs Stable ???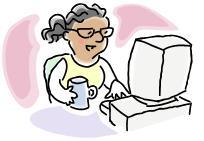 Canada
March 29, 2012 10:47am CST
I have been working as a government employee for almost 4 years. During the first few years, I was very happy with my decision to be employed by a government agency. All of my friends, relative and people I meet would say that I am very lucky to and a job there and aside from the pension when I retire, my position is stable specially that my status is permanent. And I believed them 100 percent. Not so long ago, the there was recession in the US and even Canada is affected. A lot of private companies folded and many lost their jobs. During that time government employees did not seem to be affected at all. Today, I do not think that a government job is secure anymore. I can say that because our branch have been through 3 cut backs that caused at least 15 employees leave us. Although there is a chance of being reassigned to other locations if there are openings, it makes one feel restless. There are talks that our branch will be merging with another branch which I assume will cause some employees to depart. Any insights? Recommendations perhaps from those that have undergone the same event in their life?



8 responses

• Singapore
30 Mar 12
Well in my country, once you get a government job, you're guaranteed a good life. And by that I mean fat bonuses every year, starting pay of about at least $4K and that's already enough to start a small family and buy a small car. How good that is? But then the prerequisites are still there as in, you need to be a degree holder and they see paper qualifications. It's frustrating enough to see that they value paper qualifications more than the character as they believe that once you have the good results, you can do anything, which I strongly OPPOSE! Of course paper qualifications are important, but, BUT, only to a certain extent. In the workforce, character of a person matters much more to ensure that he climbs up the corporate ladder smoothly. Having paper qualifications doesn't mean the person can have a good attitude and PR relation with other people which finally equates to nothing. However, some people bootlick their way up which I think is really hypocrisy. Some have paper qualifications, which is already 50% successful but they don't have the luck, which also equates to NOTHING! So, I would say government jobs are like striking the lottery but then it'll be stable only if the person's character is good.


• Philippines
30 Mar 12
It can be one of two things, if you are hired for a regular position that does not switch when administration changes, then it is a stable job. if you work for someone who might go in a few years time, then i would say it probably is not the safest job you can have. I have a friend who works for someone in the government (here in the Philipines) and when the administration changed, he was booted out along with others because their positions were'nt justified in the new administration so they were asked to resign because it is a redundant position.

• United States
30 Mar 12
They usually are. Most of the time government jobs are stable and you go get paid well, and you also get the health care benefits, and those always come in handy. I think that a government job is the way to go. I would get one if I could.

• Italy
30 Mar 12
you was lucky to join a job like that in my country you can't join any government or public jobs if you haven't a erson introduce in these jobs...normally it is stable but it depends also from the contract you were hired..

• Guangzhou, China
30 Mar 12
Here the government jobs can be very ideal in my opinion. First, usually the paid is well and the word is not so hard. Second, the jobs are stable and you don't have to be afraid of losing it unless you don't make big mistakes. Third, you can have many benefits from the government. This is why it is too difficult to have a job in the government. It is better for you to have a good relationship so that you can be employed easily. Or you must have a very good certificate. I love China




• Philippines
29 Mar 12
with most governments cutting back their budgets and expenditures, it is most likely that shrinking of staff and cutting down government's services. the debt crisis of most governments cause the shrinkage of staff. the easiest to cut down on costs is to cut down the number of staff. we heard how some governments went bankrupt and needed bailout to pay off their debts. nothing is secure now.

• Philippines
29 Mar 12
Here in my country (Philippines), I may say, it's not. My mother been in a government position for almost 30 years. She was a book keeper then. Retired 2 years ago. Got a little pension that can not support her basic needs alone. We, her children, need to give her some for her medications and an extra. For almost 30 years, would you believe, she's not getting paid in the minimum?! Many times, their paycheck was delayed. You really can't live decently if you're in a government position, not unless you're a boss... or in politics and in a position and practicing graft and corruption *sigh! Then you can have many money but with no dignity to be proud of. It's really happening in here... Glad I've been in a private company then and so my husband that earn decently.