I like the United Kingdom

United States
May 4, 2012 4:17pm CST
So, it's been a week now since I arrived in England and true to fashion, it has rained everyday I've been here! What amazes me is how the locals don't let that stop them from doing what they enjoy. In Florida, when it rains, we tend to post-pone activities until another day. Here in England, I've seen the children playing soccer, men golfing and other outdoor activities continuing on despite the weather! I'm also fascinated with the architecture here! I don't know why but whenever I travel in Europe, I tend to walk into poles and other people because I'm always staring at the architecture!


Cheers, Stan
11 responses

• United Kingdom
4 May 12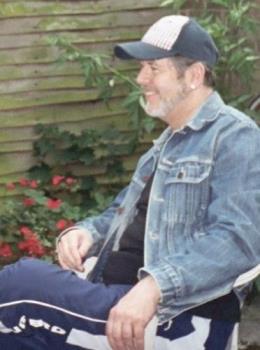 I'm from England, and the weather's been unusually poor recently as I see it; and I can honestly say I can't recall when it's been quite this rainy, cool and overcast in early spring: I may be wrong, but that's how I recall it. Although I do remember a few years back, it was cool and rainy even in June. But I have to say I personally avoid the rain like the plague, although I do quite often cycle in it. If I need to get somewhere, I'll take a change of clothing with me, but if I'm cycling home, I'll just get wet. But I've noticed that recently: there was a workman working in a front garden near me, and he just carried on working in the rain; I don't envy him. Also, I saw a guy recently walking somewhere in an absolute deluge, and I wondered why. In all though, British weather is not one of greatest assets; but as you say, the architecture - in London especially - is something to behold indeed. I hope the weather improves soon!

• United States
5 May 12
Fortunately, I don't have to work outside but I do have to accomplish a bit of walking from one place to the other and it's just enough to get a little cold and damp but not soaked. The rain wasn't a real surprise but I was surprised at how cold it is even though we are into the month of May already. Cheers, Stan

• United Kingdom
5 May 12
Hi Stan, honestly not within living memory have I known it to be this cold and damp in spring; it's usually quite warm this time of year. I hope it warms up soon!

• United States
6 May 12
Well Carl, I've had that kind of luck before. I once visited Anchorage, Alaska for 33 days. The first 31 days there the temperature was 80 degrees below zero. They say that was the worst weather they had experienced in the previous 25 years. On the 32nd day, the temperature climbed to 10 degrees below zero and the locals were outside wearing shorts and tank tops! For me, I was able to remove my gloves only without freezing! Cheers, Stan


• China
5 May 12
It is a nice experience to be in another country for different cultures and customs. I have been dreaming going abroad, but not having tried such a chance so far because of the travelling fee. I will make it one day when I am retired from my work in another ten years. Enjoy your travel in the UK.

• United States
6 May 12
Thank you Williamjisir! When you do make it to Europe, I suggest traveling to England first and then maybe from there to Spain and then France on to Italy. That way you would cover the continent. I haven't visited France yet but perhaps one day! Cheers, Stan

• Sweden
5 May 12
When I was a kid, I read adventure books by Enid Blyton from England and have since then wanted to visit the country. Let's see if I can go there some day..

There must be a lot of old houses that it would be great to look at and interesting people to meet.


• Greece
4 May 12
I love the united kingdom as well. I have visited london only once, but i loved it. The architecture, the people, the accent.:) I'm seriously thinking of moving into the uk, particularly in edinburgh, since i love this city. The rainy weather isn't something that I love, however I don'nt think i mind much about it. I'm not made of sugar.:P

• United States
4 May 12
I just moved back from england make sure you try all the foods even if they sound gross or weird they are really good it will suprize you

• United States
5 May 12
Well of course I have already tried the fish & chips! I knew I couldn't come here without trying that dish. I've also tried the chicken kebob (wasn't quite ready to try the lamb yet, but I will) and believe it or not yes I ate a Thai restaurant in England! Cheers, Stan

•
4 May 12
I live just outside London. We are used to rain, so we tend to just do whatever we would normally do, whatever the weather. The last 2 days I have had to walk my children to school in the rain, and do grocery shopping, etc. It doesn't bother us because we often have to go out in the rain. When I have been in Florida, it has usually been July or August, brilliant sunshine interspersed with random shows of heavy rain. I love it; its amazing to be walking around in sweltering heat, then suddenly cooled by a 5 minute rainstorm!

• Italy
5 May 12
I think that if the English postpone things until it stops raining, they would never get anything done!

I'm curious as to whether you are in London or out in the countryside and how long will you be staying. Are you going to the Jubilee celebrations or the Olympics?

• United States
6 May 12
Hi Mysdianait! I think Mariana expressed it best above. Come rain or shine, the Brits do what they have to or as you said it, it won't get done! I was in Mildenhall for a week, located in Western England not far from Cambridge. It was a 3 hour trip from London to get there. Now I'm on the eastern side in Fairford, England. It's about 2 hours from London. It has all been beautiful, beautiful countryside. I just loved all the various shades of greens and yellow that are here! I'll only be here for two weeks so I will miss all the big events. They are already preparing for the Olympics and beefing up security. Cheers, Stan

• Italy
7 May 12
Oh yuo are not far from where I am when Iam there. Sad that youwon't be staying for all of the celebrations. I bey the sun shines again there then. Isn't that worth staying on for?


• Manchester, England
20 Nov 12
I live in England so I know exactly what you mean. We are accustomed to the rain and we have no intention of allowing it to disrupt our routine. To defer activities until another time may be practical in Florida, but with the constant level of rain that we experience here it could result in waiting for weeks for a day without rain. Like everything else in life, if you experience something often enough then you will get used to it and it will cease to be a problem.

• United States
25 Nov 12
You are absolutely right Asylum! You simply adapt to your environment. Once I was in Alaska for a month and the first 3 weeks the temperature averaged around -80 degrees. When it warmed up to -10, the locals were out in tank tops and shorts. Needless to say, I was still wearing my parka and thermal underwear that week!

Cheers, Stan

•
20 Nov 12
I hope you are not confined to London, interesting though that place may be, we have a saying here, you don't enter England till you leave London. So many people come here and never step outside the capital all the best, urban


• Sao Paulo, Brazil
4 May 12
Very nice, I want to go there one day, I love old architecture and meet people. here in Brazil we stop when it is raining too, especially me that I can't hear that it is going to rain that I get sick. thanks for share your experience with us.