How Did You Choose The Degree/Program You Went To College For?

United States
May 18, 2012 1:13pm CST
I had the hardest time figuring out what I wanted to go to college for. I wanted to choose a degree/program that I WANTED to learn about and a degree that I could make a decent income. I finally choose Legal assistant because I LOVE TO LEARN ABOUT THE LAW. I really would like to know how you chose your degree/program for college and what made you choose it? Thanks!
7 responses

• Philippines
8 Jul 12
Deciding what to degree to take up for college is one of the hardest decisions to make throughout our student life (if not the hardest one above all, period). This is where our lives in the "real world" could rely. So we must see to it that we make the right, or the best of our decisions. Whenever I find out that a friend or an acquaintance faces such predicaments in matters regarding the college courses, that is the same thing that I would start telling them. So, especially for those who aren't yet in college, I would tell them to have a early head start in thinking about what particular degree they could take up. It is so since choosing your degree shouldn't be a last-minute, spur-of-the-moment decision. It should have an appropriate period of time to be decided upon, and should be given enough moments to be deliberated on. As for my own case, I have began thinking of what I could take up, when I was still in high school. By then, I thought I already had a decision. Fortunately we didn't have an actual degree program during our first year in college (we had a kind of General Education program where all the freshmen students were taking up the same subjects for the whole first year), so I had extra time to decide what I would have to take up. During that first year, I realized that I wanted to major in Mathematics, not only because I am interested in the subject but also because I know that somehow, taking up such degree wouldn't cost me a huge fortune, unlike the other degrees that I am interested with (Psychology and Mass Communications). The considerations about future careers only came later on; I know that job offers wouldn't completely depend only on your course but on your abilities and on your determination to find a job. So in general, when considering what course or major to take up, you should take account of the fields of study that you really are interested with, and also if studying in that area will be of your convenience. Don't rely on the sole fact that you are getting in to that degree because jobs related with that degree are in-demand... You just couldn't be sure how long the jobs will stay in-demand. Choose your degree because it is something you really want, something you are curious about, something you are interested with, something you are determined to learn and to delve in to deeper discoveries. At the same time, choose it because you may benefit from in a practical way. I know it's kind of difficult to do, but if there is a will then there will certainly be a way.

• United States
28 May 12
i got my degree in business administration..wen i first went to college, i was in general studies because i wasnt sure about what i wanted to do, but after my freshmen year, i wanted to work in some type of office. so thats wen i chose the admin degree..but by the time i graduated..i realized that i wasnt goin to school for my childhood dream and thats to teach..so i was influenced by higher ups to go ahead and get the education degree to supplement the admin degree and i can surpass a teacher and become a principal or superintendent of some sort..

• United States
20 May 12
I have always like the arts and design, but I never knew the exact program I wanted to go into. I am a big fan of car design, and I was told that I should go into mechanical engineering. I thought it was cool, but I was quickly deterred out of it. It took some time for me to find the program I wanted, which is Industrial Design. Basically, Industrial Design is about designing mostly everything, furniture, transportation, electronics, utensils, tools, etc. I mean everything. Not many schools offer this, which made it hard to find, and I think I made a mistake of the school I chose to take it. Only three schools offer it in my state, one is very expensive, one requires a minimum of 3.2 to enter the school, and the school I am at right now. But this school does not fund their art programs well, so I have found another school, online in fact, that has the Industrial Design program, and is set up where I can get a job right away with it.

• United States
19 May 12
I've always been good at science, and I've always enjoyed it. I toyed with the idea of Forensics for a long time so I ended up majoring in biotechnology with a minor in criminology. It something I enjoy doing, and once my daughter is a little bit older, I'll go back too it. I would always recommend doing something you enjoy. If you stop enjoying it, it's time to look for something new.

•
18 May 12
I went to the best school I could get a free ride for in undergrad, and then I chose the best major to get into the graduate school I wanted. That path ended up being English, as I wanted to be a librarian. Sadly, no one told me that the field wouldn't be hiring after my education was said and done. :-/

• United Kingdom
18 May 12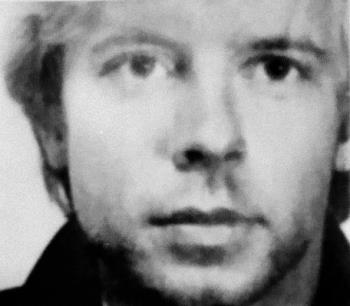 My degree (Bachelor of Arts) was taken a good time ago now. It was a joint degree in French and Drama. I chose the French because it was my strongest subject: I'd gone to a French school in London as a child: I've gone on to become a total Francophile, a lover of French culture. I chose the Drama, because I'd worked as a professional actor for a short time by the time I took the degree. And still wanted to act. I made the right choices I feel.

• India
18 May 12
When I chose medicine I never thought of earning. Just I had idea to achieve something great in this field and to help others. But day by day, I found some truth, that without money nothing is achieved in this world. Now I started to use my education for earning, but I wont misuse it at any time for only purpose of earning.