i am sleeping less lately

Philippines
May 19, 2012 5:50pm CST
i just slept last night about 2 hours then i am awake the whole time from 12 am till now on my local time. it has been like this for two days. although i may sleep in the afternoon. but nothing beats the sleep at night. anyway, i just want to be more productive and i have the habit of over sleeping. so for the change i have to sleep less sometimes.
8 responses

• South Africa
22 May 12
I am sleeping less lately myself. I used to go to bed at ten or eleven; now I am up writing and watching television until one in the morning and am up again at 5.00 a.m. I have decided to do this since being diagnosed with Parkinson's so that I sleep less of my life away and squeeze the last bit of juice out of life. I find it suits my lifestyle

• India
21 May 12
According to medical facts a person should sleep less than eight hours a day. This makes you healthy and energetic. Make sure that you don't sleep more. Don't bother you sleep less at night becuase you have a great sleep at afternoon.

• United States
20 May 12
Try this techniques when you want to go to sleep at night. Read a book or play some kind of role playing game right before you go to bed. Lay down on your bed and replay the scenes from the movie. See yourself in it, and eventually you will get to sleep. I find this effective for my bouts of insomnia.

•
20 May 12
I like to be more produktive, I sleep less lately, then I realize, it's better to sleep early, wake up early.

• United States
19 May 12
it may be that you will not be able to sleep anymore in the afternoon in order to get a full nights sleep in the night time, that may be causing you not to sleep good at night, and i think if you try and go to bed if possible at the same time every night you can train your body to be sleepy at a certain time and it will be ready for sleep and rest good.. i hope you get it straightened out soon and get some rest as well take care :)

• United States
19 May 12
I think as long as your getting some sleep you have nothing to worry about. I like to stay up late in the middle of the night as well.

• United Kingdom
19 May 12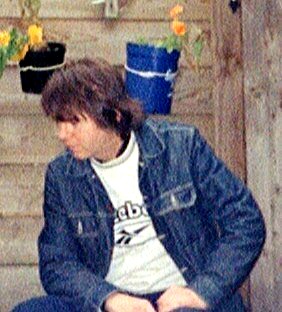 Oh dear sorry to hear that; for my part I've had poor sleep for months now. I find it hard to relax when I get in bed; and my sleep can be broken; and more often than not I'll wake up drained and low, and feel exhausted, low, drained throughout a dismal unproductive day. Like you, I'll sleep, or at least try to sleep, during the day; but that can be disastrous. As a Christian, I recently asked for prayer online, and my sleep improved, and I felt better during the day. I do hope it lasts. If not, I'll ask for more prayer.