The best toast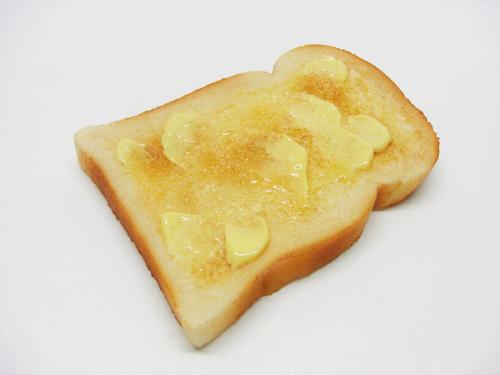 United States
5 responses

• United States
4 Jul 12
I do like toast with butter. It really does make it taste good. I also like to have my toast with jelly as well. But eating toast with just butter is good by itself. And it a simple thing to have in the morning that doesn't take a lot of time.

• Brazil
3 Jul 12
I like toast with butter too, but I think toast with peanut butter is better or with dulce de leche. Even with a simple jam makes the toast is good.

• Manchester, England
28 Jan 13
I never eat either butter or margarine, so that makes me one of those people who would disagree. If you like toast and butter then by all means eat it that ay, it is purely a matter of personal choice. Despite not having butter in the house, I still use the toaster quite regularly. Occasionally I will have jam, but as a general rule I either eat the toast on it's own or put cheese on it. This may seem rather weird to many people, but I have been weird for a long time so I am quite content being so.

• United States
6 Jul 12
Hello dansazz I, too, enjoy toast with butter. I like to pretty much saturate the bread with butter. Then I toast it ever so lightly. I like to spread grape jam or grape jelly over this deliciously buttered toasted bread. Finally, I eat it. Peace

• United States
5 Jul 12
Toast with butter is one of those classic comfort foods. Multigrain or whole wheat bread slathered with real, organic butter is a nice, comforting treat. Of course, a little honey drizzled over it can make it even better.