Beauty and the Beast, a New Show coming to The CW in October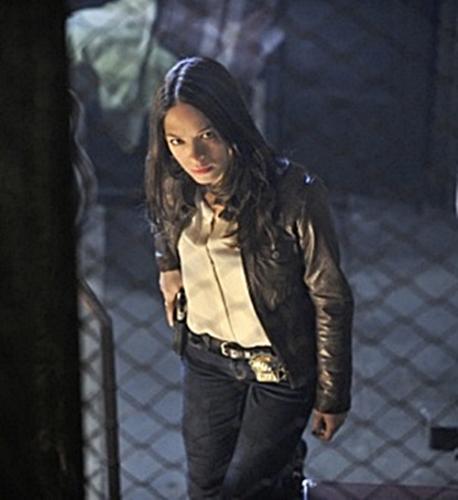 United States
August 5, 2012 3:21pm CST
The CW is starting a new version of Beauty and the Beast on October 11, 2012. It will star Kristin Kreuk(of Smallville, etc. fame) as a homicide detective whose life was save by the beast several years before when her parents were killed by a couple of bad guys. She was told that an animal had saved her but learns otherwise. I am looking forward to this show since I really like Kristin Kreuk. Other than Smallville, she was in the Canadian show Ridgemont and several movies. She starred in a not very well known movie called Partition in which she was really excellent. Also, she did a very different type appearance in a scene in Eurotrip in which she was wildly singing and dancing along side Matt Damon who was the singer and leader of a band. The photo is of her in the upcoming series Beauty and the Beast.
8 responses

• United States
5 Aug 12
I'm planning to watch this one. Kristin did a great job on Smallville, so hoping her new show will do well. Its hard to say one way or the other, as we have seen a few surprises last year with one unexpected show renewed and another canceled.

• United States
5 Aug 12
The 1980s series was great. I remember it fondly. I won't be watching this remake of the show. I do wish that the networks would offer more original programming. Really, CBS is doing a version of Sherlock Holmes, since Sherlock has been so wildly popular for PBS. CW is rehashing a series from three decades ago. It's disappointing that none of the major networks has stepped forward with something new that could really catch fire.

• United States
5 Aug 12
Well, I never heard of the one(Beauty and the Beast) that you are talking about much less saw it and since I really like Kristin Kreuk, I can look forward to watching this one. As far as the Sherlock Holmes one goes, it seems to be quite different and more modern than the traditional Sherlock Holmes story. For one thing it has a female Watson played by Lucy Liu. Since I am a fan of Lucy Liu, I will give this show a chance.

• United States
8 Aug 12
I'm a Lucy Liu fan also. She sure helped the ratings on Southland. This Sherlock Holmes will certainly be different with Watson as a woman.

• Boise, Idaho
5 Aug 12
So they're doing a remake of the one that was on back in the 90's with Laura Hamilton and the guy from Sons of Anarchy. Same story line. Wonder if it will be as good.

• Greenwood, Mississippi
15 Sep 12
I think there are two "Beauty and the Beast" projects underway right now so it's easy to get confused, but if I remember right this is the one where the Beast doesn't look beastly...he's beastly on the inside. Doesn't that totally go against the basic concept of the original story? Now maybe this is just because I'm a guy, but to me most of the male actors on the CW look very similar. They could use a few really ugly guys in their casts.

• Portugal
6 Aug 12
I had heard a few rumours that they were thinking of making the show, even that they were already casting it but did not know the show was actually going to happen. It is not surprising they are going to try renew this show which was popular a few years back, and with the fairy tale based shows (Grimm and Once upon a time) doing well it probably a good time for the show to try and find it's place. I wonder if the Beast will be a prince(rich person) hiding his illness (the curse) like in the book, or will he be a very calm well meaning man like the show used to be. Well at least one change is visible, Beauty is a police woman whereas on the show she was a lawyer and the book one of three(I think) sisters of a business man that promises Beauty to the Beast to save his own life. Well it should be interesting take on the story hope it works out well.



• United States
5 Aug 12
I would say that this sounds like something I would enjoy watching. However we do not have CW or will not have it when it is aired so I will not be able to watch it. It sounds like something that will be big though for those whom are able to watch it. Some of my intrigue is coming from my childhood. Kind of funny huh? I mean I know it was just a cartoon for me as a kid but this I wish I could see. I don't know who Kristin Kreuk is but I hope that she plays her role well on Beauty and the Beast show.