SIRI and talking to ourselves!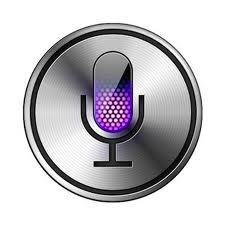 Canada
September 4, 2012 3:48pm CST
There's a few ads on TV where some famous people are talking to SIRI on their iPhones. These commercials don't sit very well with me. Specially the John Malkovich one where I've already read before that he's a little weird. I know that technology is pushing us forward, but the mental image of talking to a phone when there is nobody else to talk to, seem a bit disturbing. Will this promote the sense that it's OK not to interact with people because there is always SIRI who understand you completely? Don't you just think that somewhere down the road we'll be so technologically advanced that some would think that we wouldn't need any social skills to live our lives? What do you think?
6 responses

• United States
5 Sep 12
Honestly, if you ask me, we are already "socially deprived" because we talk to people via our smart phones via facebook, or an instant messenger service, and not to "real" people so to speak. We need to be more talking on the phone, interacting outside of the phone. Siri is a bad deal though, I mean it's a great invention but like you said you can pretty much interact with it like a human being. It reminds me of that chat site that's really "intelligent" it's a computer but you can talk to it like it's not, I forget the name. Either way, Siri needs to be made "smart" but not "companion" material.

• Canada
7 Sep 12
I absolutely agree with you about being 'socially deprived' already! We just need to go on facebook and see that some people take these social networking sites to the extreme. Instead of focusing their efforts to interacting with real people. It's sad. Thanks SCG!


• United States
5 Sep 12
I think that siri can be pretty useful on certain occasions. My friend has it on her iphone (mine doesn't :() and whenever we're hungry she pulls out her phone and says I'm hungry. Lol that's usually how we find a place to eat. So in that aspect I think it's useful but I think it's dumb that people sit there and say stupid things just to see what siri will say back. I don't really think it makes people anti-social or anything, I think apple just wanted to make a useful and fun tool for iphone users. The thing that gets me though is the cleverbot site where you basically talk to an AI and it answers you and forms it's answers based on how other people who use it type. To me, that's just weird and creepy lol

• Canada
5 Sep 12
I agree that apple just wanted to come up with something fun and useful. And I don't have problems with people who use this feature for exactly that. Like finding places to eat. What's sad and creepy though are people who'd talk to siri just because there isn't anybody to talk to.

Thanks!

• United States
5 Sep 12
Awww, that's sad :( I've really never heard of people actually doing that. I know people talk to Siri to ask her funny questions and see what she'll say. I actually heard that Apple programmed certain funny responses when you ask certain questions. So I've known people do that but I never knew they talked to her because they had no one else :( That kind of breaks my heart.


• Canada
10 Sep 12
It's all funny now, but I bet a few years from now, and a few more advancement in technology, and people would just be talking to Siri II, or Siri III. It does decrease social skills, but I'm sure that there will be a few who would be fine with it. Thanks Jen!


• India
6 Sep 12
Hey.Siri just has some pre-programmed answers for the possible things that a human will ask.It connects such answers to doing certain tasks like making a reminder or sending messages on its own or tracking down the best places for a dinner based on the ratings in a pre-programmed website.Also,in order to function,it should be connected to the server so that all recent advancements will be updated and you get the best of Siri.Although you can say that as artificial intelligence,it does not have the skill to reason out things along with emotions like the humans do.So I don't think people will be satisfied by using such artificial intelligence software.

• Jamaica
5 Sep 12
I had not heard of this feature before. I am sure that this does not surprise you?

I would think that for omeone to use it just to hear someone speak is, oh, so sad. If I want to talk then I would call family or friends but definitelly not suri,

• Canada
7 Sep 12
I think calling family and friends for a little conversation should always be the way to go. It is sad that with the advancement in technology, a few holes are created. Such as this talking-to-SIRI business. Thanks and hope you're taking good care of that scar of yours!


• United States
5 Sep 12
Ohhhh, this is a whole new level of "talking to yourself"! And it's kind of like "Knight Rider" come to life (remember KITT?)! Yah, it is a bit disturbing, isn't it? In the commercials they make it out like the celebs are actually having a personal conversation with their iPhones - not just storing or getting information. Ugh - it is kind scary to think people could get "attached" to SIRI in a social way. Heck, people can get social online without ever seeing or speaking to the other person personally as it is . . . only with SIRI it isn't with another living being. I suppose SIRI could never be rude, insulting, or talk your ear off! It will be interesting too see what happens in coming years as they tweek it and improve it . . . you never know how a mere "tool" can affect its users - in ways no one ever thought of! John Malkovich is a strange oddball type - but for some reason I find him intriguing . . .