Should I Set-up The Christmas Tree This Year?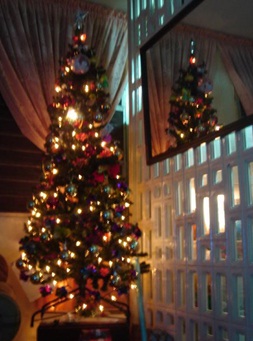 Canada
September 17, 2012 10:49am CST
It is getting cooler now. Fall is officially here next week. Some families are already shopping for presents. I has always been a tradition in our family to put up a Christmas tree. Kids loved the lights and the adornments. Last year, I also set-up my kids Thomas the tank engine with a very, very long track that almost occupied the entire living room. We also bought and displayed house figurines with light. My kids and everyone that came were so delighted and had fun looking at it. This year, I am not sure if I will have the time and strenght to do it again. Not that I am old and sick. I am maybe just feeling lazy. Hahaha! Well, although Christmas is just around the corner, I hope I can make up my mind to set-up the tree again, because it is really fun to look at. It also completes the holiday. How about you guys, how are you preparing and decorating your house for Christmas?



5 responses

• United States
27 Sep 12
I guess if I lived in a cave all by myself and no one was coming for Christmas, I would still put up a tree. It just isn't Christmas without one as far as I'm concerned. I know they're a lot of trouble and I've fussed about it and had to take more time to get it all done the last few years, but I still do it. When it gets to where I can't, I'll ask someone else to put it up for me - not yet, but usually right after Thanksgiving.

• Netherlands
18 Sep 12
I always decorate my house inside and outside. I always love to see those lighted houses in the USA,we don't have that here so much (The Netherlands). But i always have my garden and house full of christmaslights and decorations. And i begin mostly a week or 7 before christmas with decorating everything.

• United States
17 Sep 12
Christmas is 3 months away still so really I haven't even started doing anything for Christmas my mind is on my two little ones and doing things with them and getting use to having another newborn to deal with. I'll think about Christmas after Thanksgiving gets here that is when I start doing the decorating and me and my husband do it together.

• United States
17 Sep 12
In my house they don't want a tree but they NEED it, so I plan on getting it one day when I have the money as I already have the decorations. All I need do is buy that and a string of lights. It won't be a big tree, just a little small one. I think you should put up some decorations, maybe not all of them as you did last year, but atleast some.

• India
17 Sep 12
Well i think u should not waste a single moment in setting up a Christmas tree this year after all it symbolizes Christmas. A Christmas tree makes us feel that the Christmas is around and encourages us to celebrate each moment of it. Well though i do not celebrate Christmas, but i will definitely visit my friend's house who celebrate this festival with pomp and show. What say?