Pre-pay System at Gas Stations?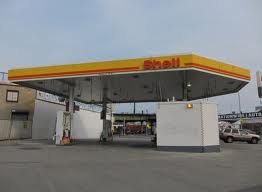 Canada
September 17, 2012 3:47pm CST
Because of high prices of gasoline, some people would resort to violence to get gas. Another gas attendant was killed trying to prevent a "gas and dash" in one of the gasoline stations in Toronto. Some people are mulling a pre-pay system to reduce if not totally elimintate situations like these. Would you be in favour of a prepay system at every gas station? Do you think it will work?



2 responses

• Omagh, Northern Ireland
19 Sep 12
Personally,I like the concept of the gas pump that you can pay without going into the shop to pay someone inside..(Assuming I didn't need to pay by cash..)if you're in a hurry and all you need is the fuel,that's it..you're done and gone..the machines are available 24/7 (subject to servicing),and there's no risk to staff..

• United States
20 Sep 12
I can understand with the high gas prices to prepay, so people don't fill up their gas tank first and then skip out. Where we live at, we still have gas stations where you can fill up your gas tank and then pay. I think that's more convenient, instead of going in and paying, then pumping your gas and going back in to get a receipt. I used a prepay gas station one time with a credit card and the gas station took out $50 + the gas that I got. Later, that day, I had to get some meds for my child and went to pay with that credit card and found out that the $50 was taken out. So take make a long story short after I made calls the store then put signs up on the fuel pumps saying the charge $50 to your credit card (which within a certain amount of time is deposited back)to make sure you have sufficient funds.