Neat kitchen tools

Canada
4 responses

• Japan
10 Jan 13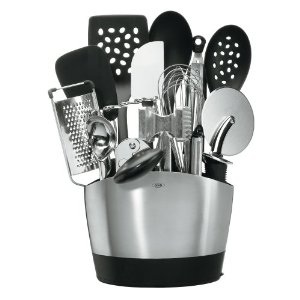 That's look like an antique mixer to me but I am not sure. I do have lot of cooking tools but this one is something different;-)

• Garden Grove, California
10 Jan 13
hi poppoppop111 I think iits a really ancient meat grinder for making beef chunks into hambuger. my mom had one that was slimmer but looked a lot like this. I know its a kind of grinder for grinding up food. I am 86 so eighty years ago I saw one similar to this.




• Cambridge, England
10 Jan 13
It's an apple peeler, Hatley. I know that it does look a lot like a meat grinder but the give-away is the fork thing on which you put the apple. It was a really neat invention with a highly ingenious mechanism. You can see one actually being used here: http://youtu.be/7GtpsAkzdFU

• Canada
10 Jan 13
Good job owl wings. An apple peeler it is. I also do have an antique meat grinder as well.

• Cambridge, England
10 Jan 13
Nobody so far has guessed it

. It's actually an apple peeler. The apple is impaled on the fork thing and, as the handle is turned, the apple rotates and a knife, moved by the gearing, takes the peel off in a spiral. I was trying to find a picture of one actually set up and working but cannot, for the moment, find one. Here is a photo of one in much the same condition as yours: http://www.antiquemystique.com/pages/5740_jpg.htm

•
10 Jan 13
I think that it is a good appel Peler.It is nice.