As a senior would you ever back to college??

United States
February 26, 2013 7:21pm CST
As a senior there is no way I would go back to school..I am just so grateful that I don't have to get up in the mornings right now that its just not an option for me.. Now if I felt like I use to feel I am sure I would have a much more brighter outlook on even thinking about it...for right its a "NO" for me....
10 responses

• Philippines
28 Feb 13
i finished college 4 years ago and for now, i am focused on earning and working that actually requires me to get up early in the morning to work,just like those times that i was in school, difference is just i am earning now and its all worth it. :)


• Australia
27 Feb 13
When my first born started college, I have to admit that I had some thoughts of how nice it would be if I could go back to school myself. I guess having other commitments right now would not be such a great idea if I do. But I am very open to that option, and if things become more accomodating, I'd really like to take some courses.

•
27 Feb 13
I have high regards for the elderly ones who decided to go back to college. I guess they have a very good reason for doing so that motivates them to continue despite the odds..and I believe that if ever there will be people who would laugh at seeing them in universities despite their age, they are insensitive ones who wouldn't understand anyone unless they are in that situation. Nevertheless, if I were to be given a chance to go back to college as a senior, I wouldn't. If my circumstance calls for me to take further studies, I will enroll but not in a university. Maybe I'll go for an online university or one-on-one tutoring.

• Philippines
27 Feb 13
I have a classmate before and he was 63 years old. He was RICH and maybe he just want to dosomething more in his life that's why he decided to go back in school.. I am nothing against about it,,, In fact I am propud to those people who still wants to study. BUT in my case, I think I don't..... haha,,,, I hate memorizing...


• Philippines
27 Feb 13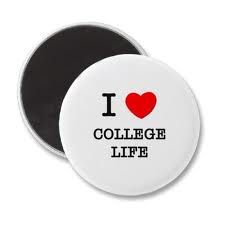 I would like to go back to college but either as postgraduate student or a teacher. My life in my university days was so much fun. I could look back to everything that happened and I smile. Those were the days I became more aware of myself and what I could do. It also prepared me for work and the life ahead outside the four corners of the classroom. And I met a lot of wonderful people--teachers, classmates, friends, etc.

• India
27 Feb 13
I use to go to university as l had the best of my time there. Those were the golden days of my life. Happy my lotting.

• Canada
27 Feb 13
No not at my age, because the prospects of jobs is non existent, I went back to college at 37 and studied for seven years and that was enough for me.

• United States
27 Feb 13
My late mother in law never graduated high school, however when she was 70 years old she went back and got her GED. She had wanted to go onto college to take a few courses in sewing, gourmet cooking and sign language, but she never had the chance to. Her youngest son never went to college and Randy is now in college working towards his degree in Communications then he will go onto graduate school to get his Master's Degree in Small Business so he can help me run a successful business (Randy is 47 years old). I am 38 years old and just finished my Second Master's degree and am now taking classes at JoAnns in jewelry making and sewing. After I master these classes I will take classes in quilting and if I can find one I want to take one in woodworking.