Do you have such experience your vehicle is not start and lots of people gathere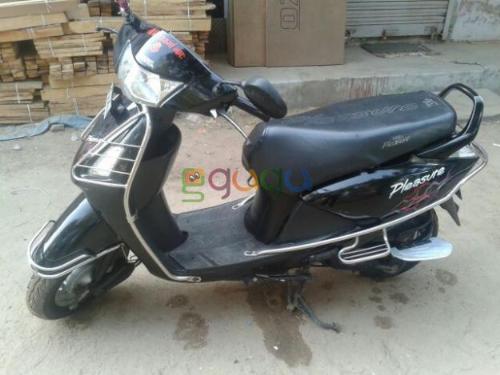 India
March 9, 2013 4:02am CST
I feel very bad and annoying because yesterday at 7pm I gone in Temple for Aarti and when returning I start the my vehicle but not starting try again and again but not start suddenly there 3 to 4 person boys or man (all are good and familiar) gathered and saying what happened madam. Can I try I say yes uncle please see my vehicle is not starting then he try by kick but not start again second person came third person came finally my vehicle is start. When I reach in home annoy on my hubby because two days before they repair it from Garage. Me and my hubby both use the same vehicle. I not feel good when few person are came and asking me whats the problem.
9 responses

• Philippines
10 Mar 13
I think it happens in one time or another to anyone who has a car. It happened to us one time. The car would not want to start. It was my husband who was about to drive the car so that we could go home after we attended one important event. But the car would not want to stop so the folks who attended the event with us gathered around and the men helped by pushing the car till the engine started and we were able to leave place. My husband brought the car to a shop and there it was tested. It was found out that it needed replacement so we had no choice but to buy a new one. Before going home we went to a car shop and bought battery to replace the old one. We did not want to experience the same kind of problem again.


• India
12 Mar 13
Ohhh God if car is not start then really very problem and if the place is silent then fear is create. I was lucky my vehicle problem is start in temple so lots of people was there but mostly going only 2 to 3 uncle ask me what happen.

• India
9 Mar 13
Hi surekha I didn't face this problem so far but my friends got this experience. Let me tell you the secret hehe these people gather only when a girl/lady has got any trouble with their bikes .They won't even ask when any boy/man got this problem with the bike. All my classmates (boys) and my brothers too say this. See if a girl has any problem they come and ask and give the helping hand but if aboy is facing problem with his bike nobody bothers on the road. They feel very jealous of this. we (girls) say see you people(boys) dont have good communication and understanding between yourselves what can we do? haha all this for fun sake.

• India
10 Mar 13
Heheheh....dear they all are like uncle's age and the my FIL's friends so no problem but really I feeling uneasy because I feel like insult drive the vehicle but bad. Hehehe....my communication is very good with anybody you try on mobile.

• Philippines
9 Mar 13
Although I personally haven't been in a situation like this, I have lady friends who had, and they too felt a little uncomfortable when people began gathering around her stalled vehicle. I think it can be a little unnerving when total strangers gather around you. It's a goo thing they were able to help start your car. I think you should bring it back to the garage. Either they did a poor job repairing it or there might be another thing that needs to be repaired.

• India
10 Mar 13
You are right I feel uncomfortable even they are uncle but feel ohhh god my vehicle is not starting and how lots of uncles are gathered and try to start.

• India
9 Mar 13
Hi dear,

It is time to buy a new vehicle for you dear.

If you are living in city, I think no one will care you and leave you and your vehicle as nothing happened. There you know those people so naturally they show their sympathy to you and try to help you dear. But I understand the annoyance, already you are disturbed with the vehicle problem and people are keep on asking what happened? So when you are going to book a new scooty?


• India
10 Mar 13
My dear and sweet friend this is my new vehicle sale scooty pep plus and purchase pleasure only one year complete for this. I was more happy yesterday because after talking with you my second friend whose voice is same like you call me at night time talk with me really some people are gives lots of happiness for us even we not meet them but feel happy when make a friend and talk with them some time. Miss you both. Today I meet 5 times with Lord shiva hehe...means I goes in different temple with different members and in every temple the Lord shiva was there.



• India
9 Mar 13
I think noting is wrong in it,If some one wants to help you. If people were not help you at that time what you were done. I think you were called your hubby for this small problems. Take it easy. It is character Of we Indians to help when some one have problem.

• United States
11 Mar 13
I think that it is great that there were people that were there to try to help you out when your vehicle was not starting. For me, there was a time that the battery in my car conked out on me at the doctor's office. When I asked inside if there was anyone that would be able to help me, I think that I was pretty lucky to be able to get some help in getting my car jumped. Thankfully, there was one person in the office that was willing to give me a hand so that I would be able to get home.

• Svalbard And Jan Mayen
9 Mar 13
It seems that your vehicle needs to go back to the garage

. I would not feel bad, I would be happy to find helpful people when I break down, but people generally only stop to help women, and I have to phone to a garage if I cannot do anything myself

. I don't thing that your husband would have found so many obliging people to help him

.