What Is the Core of Humanity? Mud or God?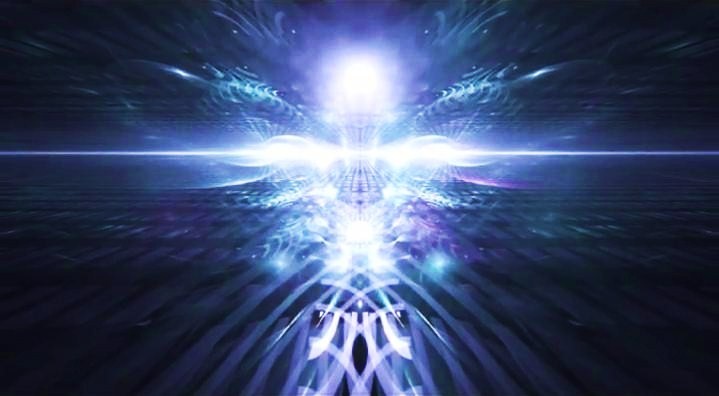 Oklahoma City, Oklahoma
September 4, 2015 3:23pm CST
I WANT to believe that it's some sort of 'light being' (maybe springing from the notion that 'we are made of the stardust of ancient supernovi'), but the Holy Bible leaves us with the idea that we're 'lifeless clay in the forge of the Smith---only living as the fire of His Breath changes us.' Which side do you line up on? are we Mud with added 'God' or are we 'God' acting upon the Mud?
4 responses

• Boston, Massachusetts
5 Sep 15
Even Carl Sagan said "we are made of star stuff" by which he meant that we are made up of the same materials found in the earth and the universe. Our bodies are fashioned from the stuff of the earth, but we have a living soul, the soul that God breathed into Adam. The former will die, the latter will live on if we know God. The bible doesn't say our clay was lifeless, it says that God made our souls alive within the clay. God made man alive spiritually with His breath. Man was alive physically - had been since the previous chapter.

• Oklahoma City, Oklahoma
9 Sep 15
Have Adam's remains been found by archaeologists? And do 'Young Earth'-ers have any response to 'old carbon-dating results'?

• Boston, Massachusetts
9 Sep 15
@mythociate
One has to take a spiritual view, because a physical view leads you to the "made of mud" conclusion. We are not our bodies. You are not a body. You have a body. But you are a soul. So there's no carbon dating that.

• Oklahoma City, Oklahoma
9 Sep 15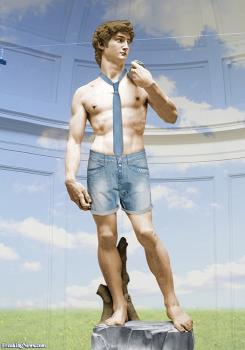 @Rollo1
I disagree ... slightly. Yes, you
are
a soul; but the soul is 'equal-parts the body (mud) and the Spirit (breath ... of God).' I think of "David" (the sculpture by Michelangelo ... though Donatello & Bernini also did famous David-statues). How much of "David" was the sculpting material, and how much was the sculptor's effort? One without the other would've been meaningless! Just so, the-Spirit-without-the-body or the-body-without-Spirit would be empty, meaningless wind or mud.



• Preston, England
6 Sep 15
Very much mud, though that is made of atoms and sub-atomica. There is no God involved and if we are made in his image does that make him mud too?

• Oklahoma City, Oklahoma
8 Sep 15
What holds the mud together?

• Preston, England
8 Sep 15
@mythociate
water and soil cling to one another like paste - atoms and gravity help

• United States
9 Sep 15
Only God could make us from dirt. He said we came from dirt and our bodies will go back to dirt.


• United States
4 Sep 15
We're mud. God doesn't want us to put any gods before Him. Anyone or any "religion" that teaches that we are God is false.

• Oklahoma City, Oklahoma
8 Sep 15
I'm reminded of that scene in -THE MATRIX- where Morpheus asks Neo what Neo thinks is 'real,' "What is real? How do you define real? If you're talking about your senses, what you feel, taste, smell, or see, then all you're talking about are electrical signals interpreted by your brain.... And you think that's 'air' you're breathing?"

• United States
9 Sep 15
@mythociate
Never saw it. I'm not sure if I "like" your comment or not.

• Oklahoma City, Oklahoma
9 Sep 15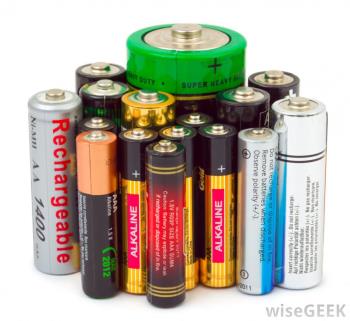 @PrarieStyle
I went to IMSDb (Internet Movie-Script Database) so I could make it clearer (and went and edited the first comment to be more-exact). The 'you think that's "air"?'-quote was from when Morpheus was teaching Neo about 'fighting in The Matrix.' about
-THE MATRIX-
: It's set in some distant future where The Machines (SkyNet) have already conquered mankind, and have enslaved us by turning us into (see picture). Humanity STAYS enslaved mostly because our brains are distracted by a virtual reality we are fed---a reality (known as The Matrix) set in the late twentieth century. Some humans have awakened from The Matrix, have built a city within the planet-core, and have waged war against the machines since that point. Morpheus is a commander/prophet who believes that Neo (whom they've left 'inside The Matrix' up `til now) is The Chosen One who will finally defeat 'The Army of Machines' (as opposed to the machines that they're still using to fight against The Machine-Army).