How to Save Money on Pet Food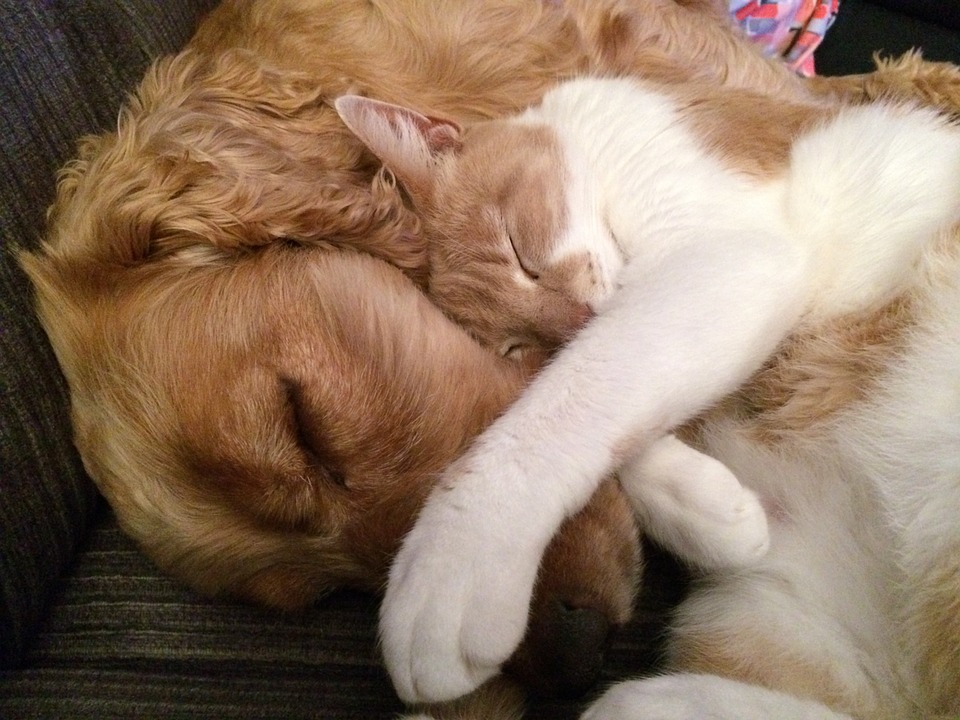 St. Petersburg, Florida
December 12, 2015 10:48am CST
I have several cats, and I find that pet food can be very expensive, especially if canned food is used. For people who feed their pets dry food, this article may not be of much help, but it might add some interest into the menu. The technique I use the most to cut down on cat food costs is to mix both dry and wet food together. If your cat loves Fancy Feast, or Sheba, you might find that by using a top-end dry food such as Blue or Goodlife (grain free), mixing half and half, you are able to afford to keep buying the best foods, as they go much farther, and pets seem to like the crunchy mixed in with the creamy. This method also provies variety. For my cats, I rotate various wet foods with various dry foods. They never quite know what they will be getting. One benefit of mixing dry with wet is that a straight dry diet can be a contributing factor in urinary tract infections, as some pets do not get the moisture they need. Adding wet into the dry helps alleviate this to some degree. Whether it is just using a sprinkling of the dry, or a small bit of the wet, the interest your pet will show is often notable. I use this technique with "real" tuna, at about half and half. While real tuna is more expensive, spreading it out like this makes it go a lot fartther, and the cats are getting a good variety of vitamins as well, as I use one of the expensive cat foods from a pet supermarket. Even if I give them a bit of "junk" food, like Friskies, I try to mix it in with a better food. This is worth trying, as my several cats almost always eat whatever I mix up for them.
6 responses

• Bunbury, Australia
13 Dec 15
This is a really good idea. Buying good quality pet food can quickly become expensive.

• St. Petersburg, Florida
13 Dec 15
Yes, very, especially with as many as I have. But it is amazing what love does to us. I notice a big difference when I use a high quality dry food that has vegetables and brown rice or no grains at all. They look like they feel good, and their energy increases.

• Bunbury, Australia
13 Dec 15


• St. Petersburg, Florida
13 Dec 15
Your neighbor is very smart, and saves money by doing that. His cats are probably pretty healthy, too.

• Manchester, England
13 Dec 15
@ThankyouLord
Oh yes, they are well looked after. However, they still wander into my house often in the hope of getting a small tin of tuna.


• St. Petersburg, Florida
13 Dec 15
He will undoubtedly love you for it. My cats are addicted to tuna. They eat the 9 Lives Tuna with egg, and are crazy for "real" tuna for people. I can mix the real tuna with dry, and make it go 2-3 times as far.

• Switzerland
13 Dec 15
@ThankyouLord
I will mix real tuna with dry, this cat loves to come here, he will never go back home again.

• India
12 Dec 15
Noted but make sure quality is not compromised.

• St. Petersburg, Florida
13 Dec 15
My cats get mostly good food. I like to get them expensive dry foods, which make up for some of the wet ones that aren't always the best. They like their tuna, though. They don't seem to like the expensive canned foods much. I have thrown away a lot of money on cans of food that were the best, and they were not that impressed.

• United States
15 Dec 15
Yes, i do that...My cat eats both. I can't just feed him straight dry food as he is prone to unrinary infecitons...but just feeing canned food all the time is quite expensive..so my kitty gets both.

• Roseburg, Oregon
27 Jan
My dog and cat got both to.

• Roseburg, Oregon
27 Jan
I mixed the wet food and the dry food together for my dog and cats when I had them.