Super Bowl 2016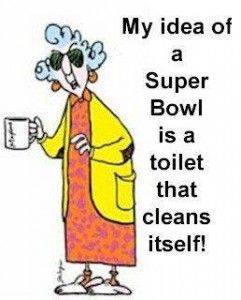 Church Hill, Tennessee
5 responses

• Fairfield, Texas
7 Feb 16
Panthers 30, Broncos 27
@angel2you
. I just hope Cam winning the MVP of the year and QB of the year doesn't mess with his head during the game.


• Church Hill, Tennessee
7 Feb 16
yes me too thought it was cute and more appealing than football it self.my hubby is a fanatic when it comes to football. I just bet with him and win some of the time betting is more up my ally I like taking chances.

• United States
7 Feb 16
We are not football watchers here. Not even for the commercials. We might end up playing board games. Or the husband has been re-watching all of the X-files on DVD. That is more likely how we will spend "Superbowl Sunday."