Does Women's Day mean something to you?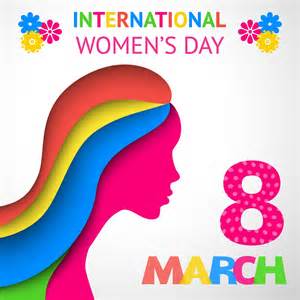 Guangzhou, China
March 6, 2016 10:07pm CST
Tomorrow it is the Women's Day. Many restaurants and malls will seize every chance to have business. So they have promotion for this festival. Since I don't have a day off, so it means nothing special for me. It is just like an ordinary day. But it seems my son will have a break in the afternoon since most teachers in his school are females

9 responses

•
7 Mar 16
I've heard of it but not sure when it was.

• Calgary, Alberta
7 Mar 16
The whole month of March is international women's month.

•
7 Mar 16

• Guangzhou, China
7 Mar 16


• Bunbury, Australia
7 Mar 16
Businesses are quick to use any excuse for promotions and increased sales, aren't they?

• Guangzhou, China
7 Mar 16
@kevin1877uk
Yes, any big or small festivals will mean a lot for the businessmen.

• Quezon, Philippines
7 Mar 16
I only knew it now xD hahahaha




• Boise, Idaho
7 Mar 16
Hope it is a nice day for people there. You won't have the day off? That's too bad.

• United States
7 Mar 16
It does not really affect me youless, but I am happy to know it and will recall it because you have told me it. I am sorry you do not have the day off.


• Orangeville, Ontario
7 Mar 16
I'm not sure what this day means. What is the intent of having an International Women's Day? Women are women every day. Women should be treated with respect every day. Why is there a special day unless it is to bring awareness to violence against women and help bring it to an end. I don't know how having a day like this can accomplish that. I'm home alone all day. No one is going to acknowledge the fact that I am a woman but I'll be expected to do my duties as a housewife.