Which Witch is Which? (Or Is It Wiccan?)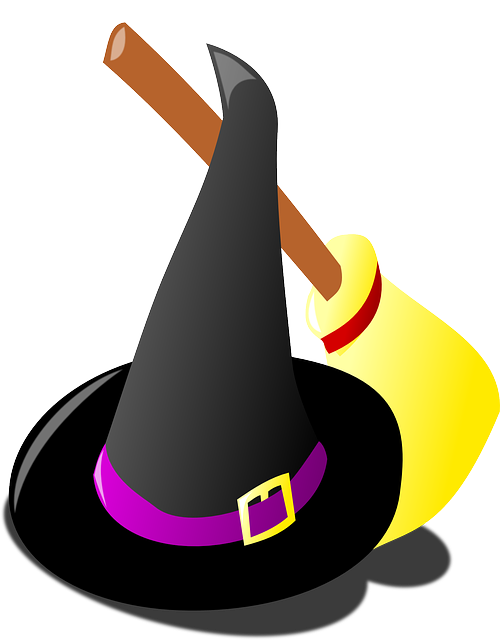 Canada
April 3, 2016 7:12pm CST
How did Witchcraft come to be called Wicca? And why do some Witches call themselves Wiccans? The religion today known as Witchcraft or Wicca is a Pagan religion whose roots lie in the early 20th century, though many of our traditions go back to ancient times. The occultist and Witch Gerald Gardner is generally thought of as the "father of modern Witchcraft," but he never used the word "Wicca" to describe the religion. He did refer to the practitioners of the Craft as the "Wica," but to my knowledge we don't really know if this different spelling is the result of a spelling error (and Gardner has sometimes been described as dyslexic!) or whether his word was a completely different one. The first use of "Wicca" seems to be traced to a man named Charles Cardell, who would become Gardner's nemesis. Cardell began to refer to his coven of "Wiccens," and to use the word Wicca in describing the religion itself, in the late 50s in England. This use later spread to North America and was popularized through the press and through books on the religion, in the 1960s and 1970s. By the 1980s, most people I know preferred to refer to the religion as "Wicca" because it was an unknown word, free from negative associations. Later decades saw a reversal of this trend, as more contemporary Witches sought to draw a distinction between the traditional paths and "pop Wicca." The former religions are often highly structured, lineaged, and initiatory. They are known by names such as British Traditional Witchcraft, Gardnerian or Alexandrian Witchcraft, the Craft, "Wica," etc. There is an emphasis both on traditions that have been handed down over generations, and on contemporary scholarship into the Pagan past. By contrast, "Wicca" generally tends to be used by eclectic Pagans whose often practise as solitaries or in loosely formed groups that tend to be short-lived. While some "Wiccans" are members of larger Pagan communities that offer public ritual celebrations and sometimes religious instruction, this type of Witchcraft is also heavily influenced by popular web sites, how-to manuals and books that preserve the Pagan experience of late 20th century North America. So which title is correct: Witch, Wiccan, or perhaps Pagan? It really depends on the individual and her path. Most of us have a great deal in common, but we each have our own preferences when it comes to the titles we claim. Image: ClkerFreeVectorImages/Pixabay;CC0
6 responses

• El Paso, Texas
4 Apr 16
I suppose I am pagan as I prefer to believe in mother earth and have read some about what Ancient Native Americans believed before they were deprived of their religion but I do not consider myself a witch. Pagan is a word I've associated with people who are not Christian. Wicca seems to have cropped up more in the late 1960s, but I really don't know a whole lot about it.

• Canada
4 Apr 16
The word Wicca did become popular in the 60s and 70s. By the 80s it was so popular to call oneself Wiccan, that many of the other Pagan paths felt left out at public gatherings. The word Pagan has been used to mean not Christian or "unbeliever," like heathen. But it actually means a person of the countryside (as opposed to a city dweller.) Its roots are in Rome, around the time that Christianity was on the rise. Those who lived in the city did their military duty, and it was often in the army that they were converted to Christianity. Those who lived out in the rural areas were looked down upon by these soldiers. They thought of them as uncivilized and coarse, and superstitious to follow the pre-Christian traditions. So the word Pagan was an insult, and is still sometimes used that way today in evangelical contexts.

• El Paso, Texas
5 Apr 16
Wow, I didn't know all that
@Ruby3881
and here I thought I knew a lot about ancient history .... gheeeeez, so much for that

• Canada
5 Apr 16
@rebelann
I still feel as if I only know a thimbleful about our history, and I've been studying and researching for roughly 30 years! It's not always easy to track information down. Unfortunately, with the internet a lot of poor quality info tends to clutter up search results and bury more reliable sources. But I do keep digging all the time...


• United States
4 Apr 16
My aunt calls herself a good witch, and doesn't ever mention Wicca. Friends of mine are Wicca, but not witches. I'm a male so I'm not any of those, but I am interested in that aspect of culture. Of course, if I had to be classified it would be more along the lines of sorcerer. In the ancient days it would just be demon. :P

• Canada
4 Apr 16
Actually. the words "Witch" and "Wiccan" can both be used by either a man or a woman. The Old English word had both a male form, wicca and a female one, wicce. Both meant witch, sorcerer/sorceress, or wizard. I know a lot of people who speak of "white" or "good" witchcraft. Often these people are using "witchcraft" more in the way that I would use "magic." Because the Craft that I practise is a religious path, it's not really logical to talk of me being a "good" or "bad" Witch. I wouldn't ask if someone was a "good Hindu" or a "good Jew," would I? (And if I did, I'd be talking more about how faithfully the person followed his path and not of his ethics!) Many how identify as Wiccans reject the word "Witch" because of the negative associations that have built up over the centuries. Although their name is different from the one I use for myself, your friends probably follow a path that is very similar to mine.

• United States
4 Apr 16
@Ruby3881
The one only talks a little about it, but seems big on the law of 3. I don't seem to make such boundaries.

• Canada
4 Apr 16
@OneOfMany
The Law of Three (aka the Law of Threefold Return or the Law of Karma) is just an observation that whatever we think or say or do will return to us, amplified. It's a reminder to "walk lightly," so to speak, and to think twice before doing something we might regret. Many people will say the Wiccan Rede is the most important teaching of Witchcraft, as it tells us to "Harm none." But I say the Law of Three (like the Golden Rule of Jesus) is easier for most of us to understand and put into use. Whatever we do or say tends to be amplified by other people's emotions and reactions, and also by the gossip that gets spread if we upset someone. And if we commit an act of kindness or an act of of selfishness, it's likely others will respond the same way. So far better to do and say things we can be proud of, and things we would be happy to receive in return.


• Boise, Idaho
7 Apr 16
Welcome to Mylot. I remember you from PP mostly and I think Bubblews also. I enjoy your posts on this subject and hope to see more of them.

• Canada
7 Apr 16
Thanks for the welcome! Yes I was also at Bubblews too, and I remember some pleasant conversations with you


• Boise, Idaho
7 Apr 16
@Ruby3881
...Oh good. I am so glad to be gone from there. What a story for the books. Enjoying being here with all my friends very much.

• Defiance, Ohio
5 Apr 16
I am not familiar with the background. I have always been curious about Wicca's. I would like to study and learn more about it. I don't have the first clue how to do this.

• Canada
7 Apr 16
Sandy, if you are serious about wanting to study I might be able to help get you started. If you want, PM me here on on FB, and we can talk about what kind of experience you're looking for. I may have some resources that you'd find helpful. What I tell people in general is to read and learn what Pagan religion is about. There are a great many paths and few organizations that run a sort of full-time church or temple. So if you're looking for other Pagans, you have to learn where to look. A lot of times a local university will have a Pagan society that holds public rituals and helps to point people in the direction of other community resources. An occult or metaphysical book shop will often have a bulletin board for community events, and will serve as a meeting place for classes and rituals. There is also the solitary path, which suits some people very well. Many learn through books and reading online, and through their own experiments and reflections. It tends to be a little more challenging to learn this way, but it can definitely be done.

• Indonesia
4 Apr 16
I am not really knowledgeable about these things, but I think wiccan is some kind of belief system? While witch is a person who practicing witchcraft, as with Pagan, it's also a belief system, I guess?

• Canada
4 Apr 16
Yes, some people who practise Witchcraft prefer to call themselves Wiccans. Others just use Witch. Many - perhaps most - are also Pagan, but there are a large number of other Pagan religions too.

• United Kingdom
9 Dec 16
Pagan is more of a cover-all word for Wicca, Witchcraft, Druidism, Celtic traditions, etc. As I explained to a friend, Wicca is to Pagan as Catholic is to Christian. It is a denomination of a wider group of faiths. Some Pagans identify as Wiccan, some as Witches, some as both, and others as something completely different. I call myself a Witch, or eclectic witch or Pagan. I call my sister a fluffy Wiccan! So, yes, it depends which path you follow and on the title you prefer. You shouldn't call all Pagans Wiccans, just as you wouldn't assume all Christians are Catholics. But all Witches, Wiccans, Druids, etc. are Pagan just as all Catholics, Protestants, Mormons, etc. are Christian. Of course, you get those who choose to use Pagan or Christian so as not to choose a specific demomination.