Gratitude Challenge Day #677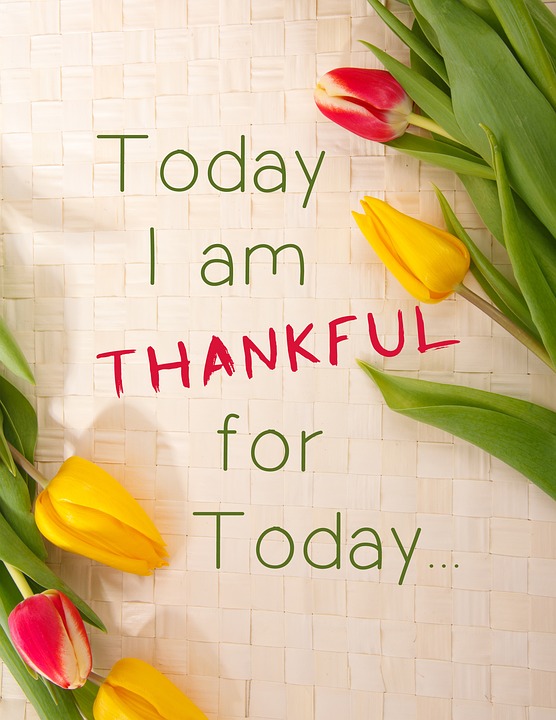 United States
April 22, 2016 10:09pm CST
Heyyyy, everyone. I am finished with my work and about to call it a night, but I wanted to post the Gratitude Challenge first. Sooo, here is my little list of gratitude for Friday, April 22nd. :) 1. I had a productive week with my writing, and I even hit my weekly goal. :) 2. I went out for a bit with my best friend and her son, and I didn't spend too much money haha. 3. I also got paid today from Textbroker. 4. I grabbed a short nap today, which I needed because I had trouble falling asleep last night. 5. I played the Wii Fit for a while tonight. :) 6. My tablet is fully charged. Alrighty. I had a pretty good writing week, and I'm ready to just take it easy for the rest of the night. I hope you all enjoy the rest of your day, and have a great weekend. Take care, fellow MyLotters. :) Photo Credit: Pixabay.
6 responses

• United States
23 Apr 16
It sounds like you had a good day. I got paid by TB too, although I have had very few assignments over the past couple of weeks, it is making me sad.

• Green Bay, Wisconsin
24 Apr 16
It's always great when you make your goals. I'm glad to know you did and those writing assignments are working well for you. Naps are fun and needed every once in a while. Sorry you had trouble getting to sleep.

• Green Bay, Wisconsin
26 Apr 16
@tammys85
So have I. I got new pillows and they are very comfortable.


• United States
24 Apr 16
How expensive is Wii Fit? That's something I might look into! It just might help me get a little more exercise! :)


• Jacksonville, Florida
23 Apr 16
We all have so much to be grateful for which is awesome! I hope you have an awesome weekend. =)