Earth Day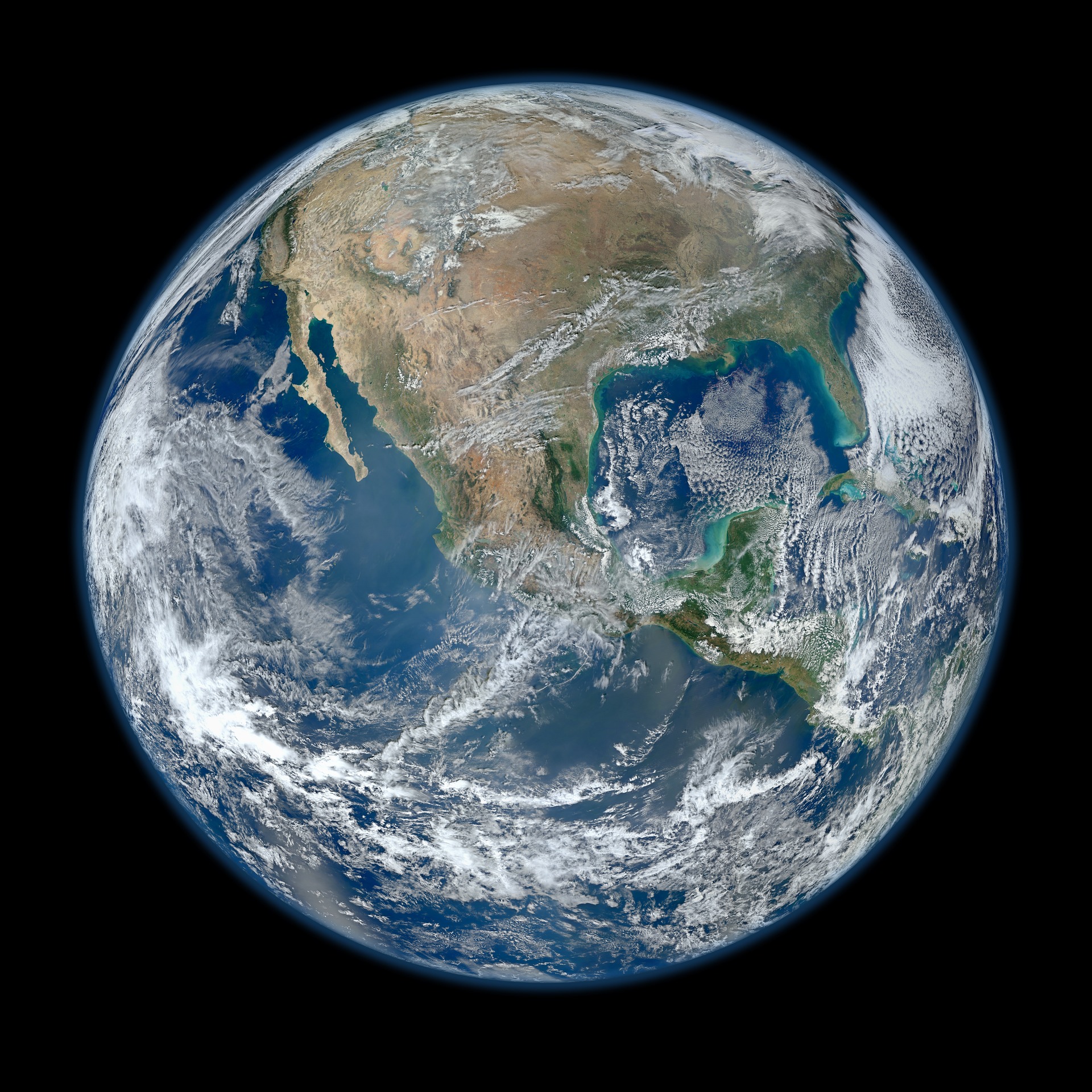 United States
April 23, 2016 8:55am CST
Yesterday was EARTH DAY! I didn't hear much about it at all. Sometimes, I think that most people just try to put it out of their mind anymore, about saving the Earth. I think that no one wants to think about the damage that has been done to the Earth and that things have gone beyond the point of no return. I've had some interesting discussions with several people who think that no matter what humans try to do at this point and don't get me wrong, many ARE trying. But, it's like putting a bandage on a broken leg. It's too late. I have to agree with that train of thought. It's too late for HUMANS to save the Earth, but not too late for the Earth to be saved. Why do I think that? Here are two specific reasons. Isaiah 45:18 says: "For this is what Jehovah has said, the Creator of the heavens. He the true God, the Former of the earth and the Maker of it, He the one who firmly established it, who did not create it for simply for nothing, WHO FORMED IT EVEN TO BE INHABITED. 'I am Jehovah, and there is no one else." Revelation 11:18 "But the nations became wrathful and your own wrath came and the appointed time for the dead to be judged and to give reward to your slaves the prophets and to the holy ones and to those fearing your name, the small and the great, and TO BRING TO RUIN THOSE RUINING THE EARTH." I believe that the Almighty God will SAVE THE EARTH, in his due time. What do you think? Picture by Pixabay
7 responses

• United States
23 Apr 16
With global warming and ongoing environmental disasters like oil spills in our oceans, lead contamination, toxic dumps, etc. our Earth has suffered some major blows.

• United States
23 Apr 16
Every day, it seems there is some bad news about our environment. Sink holes are very concerning to me. The underground aquifer is being emptied and when the water is all gone, we will really be in trouble. This mostly nonrenewable source of water is being drawn out at unsustainable rates and threatening our future. As the aquifers are depleted the land also begins to subside or sink.

• Philippines
24 Apr 16
@IreneVincent
Many people have become greedy of power and money that they only think of themselves and making their lives better. But I know there are still some who have the interest in saving the Mother Earth.

• United States
23 Apr 16
I think that we as consumers need to be more careful, more green. It seems inevitable that with industrialization there will be more c02 in the air but i think we can all do our part - be it small - in saving water, cleanng up, reducing our carbon footprint, etc. Happy Belated Earth day to you!

• United States
23 Apr 16
We should all TRY to be sensible about all the things you mentioned, but I for one, think that we have definitely gone past the point of no return and only the Almighty God can clean up the Earth. I just hope that it happens sooner than later.

• Philippines
24 Apr 16
@IreneVincent
I go with your concern about the Earth being devastated by people who does not have a concern with the environment. Last time, while I was with my mom waiting for our number to be called, the man beside us shared the same sentiments. He was very dejected when he lookek back on the past and compared it to the present time. People nowadays have shorter life span than before. It is because the technology that we made has been the culprit of making our lives shorter and making the present condition of the Earth worse.

• Greencastle, Indiana
23 Apr 16
AMEN yes he that made it will save it & condemn those that ruined it

I was born on the 22 of April which I THINK is AWESOME that's the ONLY GOOD thing about me being on this earth I just turned 58

• United States
23 Apr 16
Hey! You were born on Earth Day! I hope you had a great day! I was born on the day that became United Nations Day. And I was married on Veteran's Day. But, I am definitely NOT political in any way or on any day. LOL


• United States
23 Apr 16
Planting trees is ALWAYS a good idea. Forests are being destroyed all over the world at an alarming rate and that's where we get our oxygen.

• United States
23 Apr 16
@IreneVincent
It is terrible all the rain forests being cut down and for what?

• United States
23 Apr 16
@Marcyaz
To make room for shopping malls, and residences and farming and lumber.


• United States
23 Apr 16
Zero of the predictions have come true. The earth does what the earth does and I ignore Earth Day.

• United States
23 Apr 16
I'm not sure what predictions you are referring to but the Earth is being polluted and ruined at an alarming rate, by human activity. The Earth has been "wounded" in many ways and the question is: Can it recover?

• Philippines
24 Apr 16
@IreneVincent
I think it is already damaged. All that we can do is to prevent it from its continuous destruction. People must be aware of it. And I think, it is better to help by contributing on our small ways. Plant trees and do not accept any idea that will ruin the environment in exchange of industrializarion.

• United States
24 Apr 16
@annierose
Yes, everyone should be aware of what is happening to the earth, but most experts say that we have passed the point of no return. That means that no matter what small efforts we make individually will make little difference in the final outcome. Huge industries are dumping toxic waste everywhere and governments can fine them for doing it, but they keep doing it and pay the fines. Humans can't solve these problems. Only God Almighty can do so and HE promises that HE will do so, in the near future. Are you a Bible reader? You might enjoy reading this article: You can read it in your own language.

What is God's purpose? Learn when suffering will end and how paradise on earth will be restored in the future, as well as who will live in that paradise.



• United States
23 Apr 16
Yes, that's true. Nature is awesome and humans are ruining it.


• United States
24 Apr 16
We have what's called Arbor Day here in the USA. It is a day that encourages the planting of trees and usually on this day thousands of trees are planted everywhere.