I Can Fly!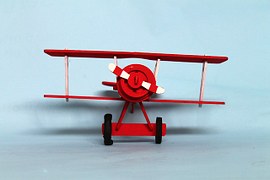 Australia
May 5, 2016 8:50pm CST
We have been two years without an airline to meet the communities and businesses needs. I have just read the Local Council Newsletter and they are in negotiation with an airline and we should be right to go mid year. Oh dear, just realised that they did not stipulate which year. Oh well, we live in hope. The other options of traveling to major cities i.e, Sydney is by road or train.
9 responses

• Garden Grove, California
6 May 16
that would be lovely for y our community if y ou had a good ailrlines so you could flymyself I prefer train or bus

• Philippines
6 May 16
And how long does it take to travel by road or train?

• Philippines
6 May 16
@MsTickle
Wish they'd bring back the plane. 8-9 hours on a train is too long.

• Australia
6 May 16
@toniganzon
The train becomes very crowded too and i have a problem being in enclosed places.


• Bunbury, Australia
14 May 16
I can imagine an airline service would be very welcome. Is there an airfield there if the flying doctor is needed?

• Bunbury, Australia
15 May 16
@MsTickle
So have you been marooned by flood? How about a post about it? What sort of food do they drop? Is there stuff that is pretty useless in the drops?

• Australia
15 May 16
@JudyEv
I think I may have done one way back when. There has not been a flood since January 2012, the same time my father passed away. I haven't been here when a major food drop occurred, I think we were sent bread and milk one time and definitely mail. SES also called in to see if we needed any medications. A friend was airlifted for medical reasons one year and the next year my friend was flown to Sydney for an appointment with a Power of Attorney Tribunal. I used to travel through the flood waters in my little Holden Astra. Since I've had my all wheel drive, we haven't even had much rain.



• Philippines
16 May 16
It would indeed be good for your community But i suppose there is an airport near your town and you can just go there to take a plane ride to wherever you will be going .

• Malaysia
8 May 16
Which part of Australia are you staying? Do you mean there's no airline to fly locally? I would definitely take a flight rather than train if I'd travel in Australia. I remember it took me 22 hours to go from a suburb near Sydney to Adelaide. After that, I just preferred to take a flight, as it's much faster and the flight tickets were not too expensive too. Hope you can fly soon!



• Philippines
6 May 16
We have that situation few years ago. Good thing our Mayor did everything to have air flights in our area. I hope you have your airlines to fly in your area too soonest.

• Roseburg, Oregon
6 May 16
That would be great to get an airline.