Pub Sign Photo Study The Eagle And Child Ashton-In-Makerfield Lancashire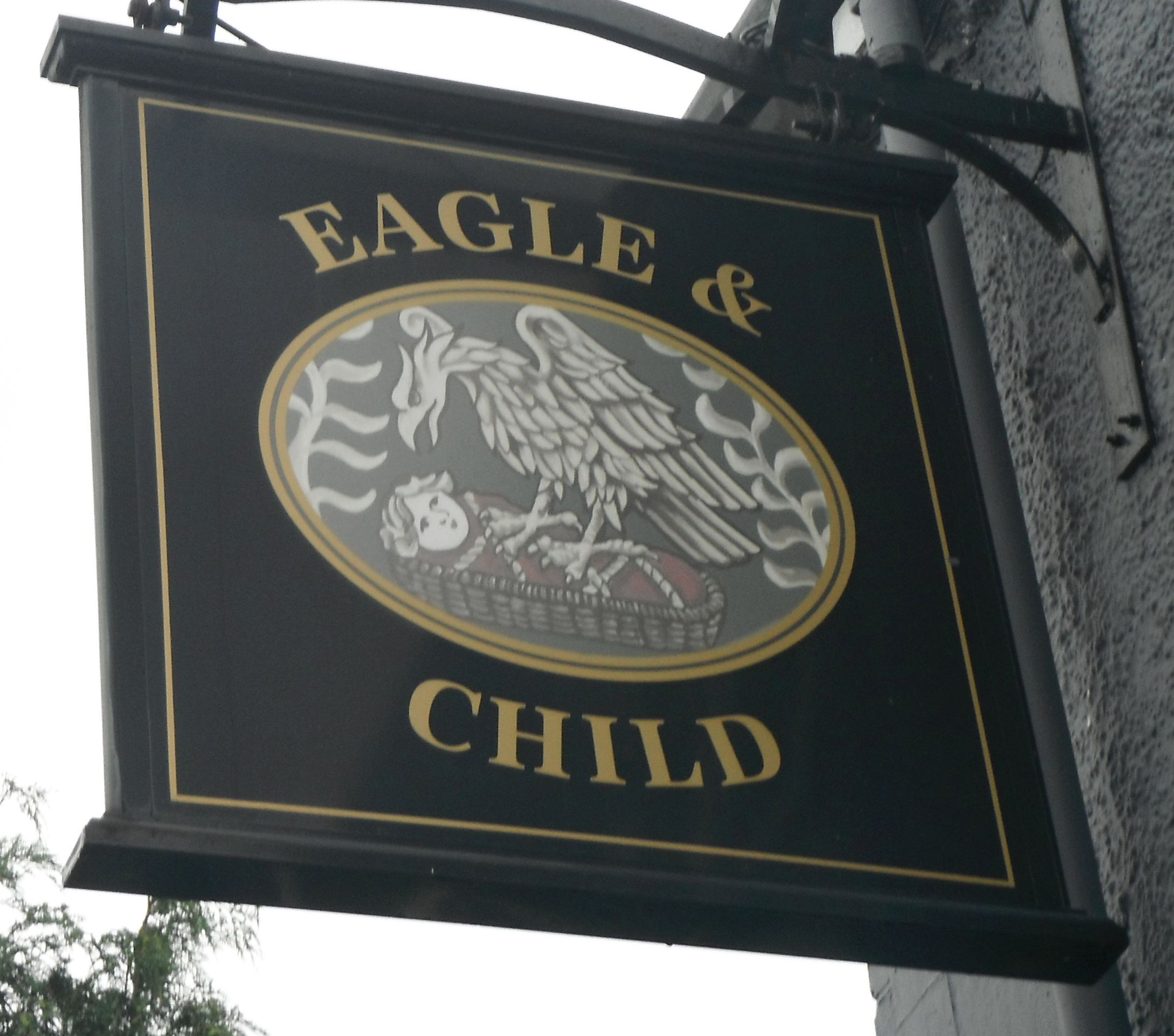 Preston, England
July 10, 2016 9:06am CST
I know there are several pubs based around this intriguing Lancashire legend but this was the first one I have seen and my primary reason for choosing Ashton-In-Makerfield for my latest pub sign walk. The story concerns the supposed origins of the heraldic family crest of the Earls Of Derby. Legend has it that one family associate, Sir Thomas Latham, in the 15th Century, sought a male heir but only succeeded in getting a lover pregnant before they could marry. They concealed her pregnancy as best they could and later explained the sudden arrival of their son as having been found and rescued from an eagle's nest by Lathom during a walk in the woods. The couple, later married and adopted the child as their own. Most people took the cover up story for the boy's illegitimacy with a pinch of salt but tolerated the boy anyway. Variations of the story have Lathom's wife too old to conceive a desired heir when the infant was conveniently rescued from the eagle's nest. The Ashton pub sign depicts quite a developed heavy looking child in his carrying basket-cot and quite a vicious but rather thin harpy-like eagle, though the boy doesn't look too distressed by his impending fate. His unlikely rescue is not depicted. The Most famous Eagle And Child pub is in Oxford, made famous as a bar frequented by Inkling authors C S Lewis and J R R Tolkien. Arthur Chappell
8 responses


• Preston, England
10 Jul 16
@jaboUK
my mistake there - Oxford, not Cambridge - knew it was one of the boat race cities lol!

• United Kingdom
10 Jul 16
@arthurchappell
Oh right - I'm not a connoisseur of pubs, so I didn't know any different.

• Bunbury, Australia
10 Jul 16
It's amazing the stories people can come up with - presuming it's true.

• Preston, England
10 Jul 16
@JudyEv
probably apocryphal but still impressive


• Los Angeles, California
10 Jul 16
That is sort of a scary Hammer like image.


• Colorado Springs, Colorado
12 Jul 16
That does look like an undernourished eagle.

• Centralia, Missouri
11 Jul 16
going to say, the birds looks hungry. I would love to visit a bar Tolkien and Lewis had been at