It begs the question, how would you describe your Country?

United States
November 24, 2016 8:56pm CST
I was listening to a podcast recently and two people were talking about different travels they've been on. They were also asked within the podcast what they liked best about their own country. So I guess that's my question to you. If you worked at a travel center, and had to advertise the best things about your country, or even just your region, what would you have to say about it? Would you be honest or would you give them a "rose colored glasses" view of what to expect? As for myself, I think I'd be about in the middle. I'd be honest but also frank, of course without selling my Home State short. I would want people to be able to experience the place without giving too much information, or making them feel as if this isn't the place in the world for them to have to chosen to vacation. So what about you? How would you "Sell" the country / region / area you live in?
7 responses

• United Kingdom
25 Nov 16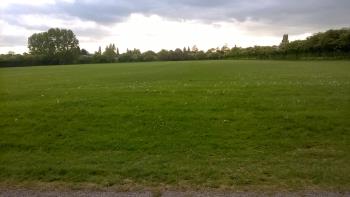 I'd talk about how easy it is to quickly travel from urban areas into the countryside, as England is a comparatively small country and this means that often all it takes is a short drive or train journey and you can be surrounded by fields in no time


• United States
26 Nov 16
I wish that trains were more readily available here in the US. I know they have subways and trains are still used in some parts of the US but it's not as much of a way to travel here as it is there.

• United Kingdom
26 Nov 16
@ScribbledAdNauseum
It definitely makes things a lot easier, for example I don't drive but I could take my baby to the seaside without help and without having to spend hours on a packed bus



• United States
26 Nov 16
I have only read or seen very little of India. Mostly I've read about it on here. I know there is a lot of amazing architecture across India.

• United States
25 Nov 16
I think I would say something like whatever you want to find here...you will find it..I think I mean about the country at large..scenery, big cities, small town..friendly people excitement or quiet it is available here.

• United States
25 Nov 16
So your keeping it broad spectrum. Their ideal vacation can be found anywhere in America?

• Switzerland
25 Nov 16
I would be honest and tell people about the pros and cons of visiting my region. This part of Switzerland is beautiful, there are lakes and small ancient villages. It is clean and the nature well preserved, the cons, Switzerland is an expensive country, so be prepared to pay high prices for hotels, restaurants and public transport.

• United States
25 Nov 16
I think anyone can expect to pay exorbitant amounts when travelling, as that is where a lot of money is made, especially for highly anticipated travel destinations. Fees for all sorts are raised just because they know people will pay them to get the whole "tourist package".

• Switzerland
25 Nov 16
@ScribbledAdNauseum
This is true, but you can find a good hotel where to sleep in Italy for as low as $50 while you cannot find a place in Switzerland for less than $100.

• United States
25 Nov 16
@LadyDuck
Oh wow! That's quite the difference. I've not been fortunate enough yet to travel over seas, unfortunately. One day though.

• United States
25 Nov 16
I find myself needing to do that all the time. There is more to NY state than just NY city. Actually there's a ton in NY state, but not a whole heck of a lot near me except a decent mall (which I actually hate going to), one of the most polluted lakes in the country, and in August we have a huge fair which is worth seeing. I guess what I try to sell someone on would depend on the time of year... Fair time I'd sell that, this time of year I'd sell Lights on the Lake and Dicken's Christmas in Skaneateles..

• United States
26 Nov 16
Yes, I hadn't thought about the time of year being a huge factor. Honestly, I hate to admit it but for years I thought of New York as just being a huge city because of NYC. I had friends from NY at one point, and they lived in a more rural area of the State.

• United States
26 Nov 16
@ScribbledAdNauseum
I'm pretty much smack dab in the center of the state. I've never travelled very far away.. PA and Mass recently.. but when I was a kid I went up to Toronto and everyone thought I was from NY City.. and of course online people from other areas think NY is just the city. Ugh!! We have the Adirondack mountains which are gorgeous.. and the Niagara Falls are on the border of NY and Canada! I imagine people from Buffalo think it's even worse... you know it's like a 7 hour drive from the Buffalo area to the NY city area? I've never done that whole drive myself. I've been to Buffalo a few times, it's about 2 hours from me.. and NY city is about 4-5 hours from me. I've actually only been to the city twice in my life... and the last time was like 20 years ago!

• Roseburg, Oregon
25 Nov 16
I would tell them we have lots of water prks, lots of amusement parks and lots of gambling places and lots of places to go for entertainment.

• United States
25 Nov 16
I am sure there are many people who would enjoy those things. I am not that type of tourist / vacationer. I like to discover the history of a place I am visiting myself.

• United Kingdom
26 Nov 16
If you're going to be Frank, you're going to have to restyle your hair and grow a beard at the very least!