Sarah Palin Beng Considered for VA Secretary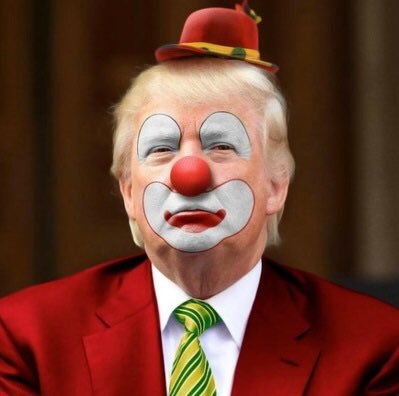 United States
December 1, 2016 12:44am CST
You read that right, half-term Alaskan Governor and losing 2008 VP candidate turned incoherent Fox News contributor and reality show "star" is under consideration for a cabinet position as Secretary of the Veterans' Administration. I think it was Brian Williams who said, I think with a bit of sarcasm intended, that she's not a veteran but she's the mother of one... Seriously??? Alright, so I'm the daughter, the wife and the sister of a veteran and the aunt and cousin of a bunch more, does that make me MORE qualified than her? That woman can't put a few words together to form a coherent sentence, how on earth could she serve as Secretary of ANYTHING? SAY IT ISN'T SO!!
6 responses

• Bournemouth, England
1 Dec 16
Tina Fey must be dusting off her impression even as we speak.

• Eugene, Oregon
2 Dec 16
It would be ridiculous, but the next four years look bleak indeed!

• United States
1 Dec 16
When Trump first started talking about running I said he was nothing but the male version of Palin. I remember being SOO relieved that we'd dodged the bullet of having her a heartbeat from the Presidency in 2008, never in my wildest dreams did I think we'd be where we are today.

• United States
13 Dec 16
I think she was briefly considered for a cabinet position, but wasn't chosen for one. However she briefly found her way back into the news when she badmouthed Trump's Carrier deal as somehow being a bad thing. I've never been able to think of her as a leader.

• United States
14 Dec 16
Thanks for this. I'd intended to come back to this discussion and update it with that news but it slipped my mind. She called it "crony capitalism" or something like that. This was probably the first time I've ever agreed with Palin, but maybe not for the same reasons. I think Palin and Trump are just opposite gender versions of one another.

• United States
14 Dec 16
@anniepa
Palin isn't as smart as Trump and Trump isn't as old school conservative as Palin. Probably why he didn't choose her.

• United States
18 Dec 16
@clrumfelt
That's true, I don't think Donald has any actual principles or core beliefs. It's just whatever will benefit Donald on any given day. Pain's just plain crazy.

• Canada
3 Jan 17
It isn't so but it is true that trump can't say a full sentence properly either, I was hoping Sarah would be the vice because then he really would have lost...

• Oklahoma City, Oklahoma
19 Dec 16
Would we really even CARE if the media told us nothing about it?