Chasing Sunsets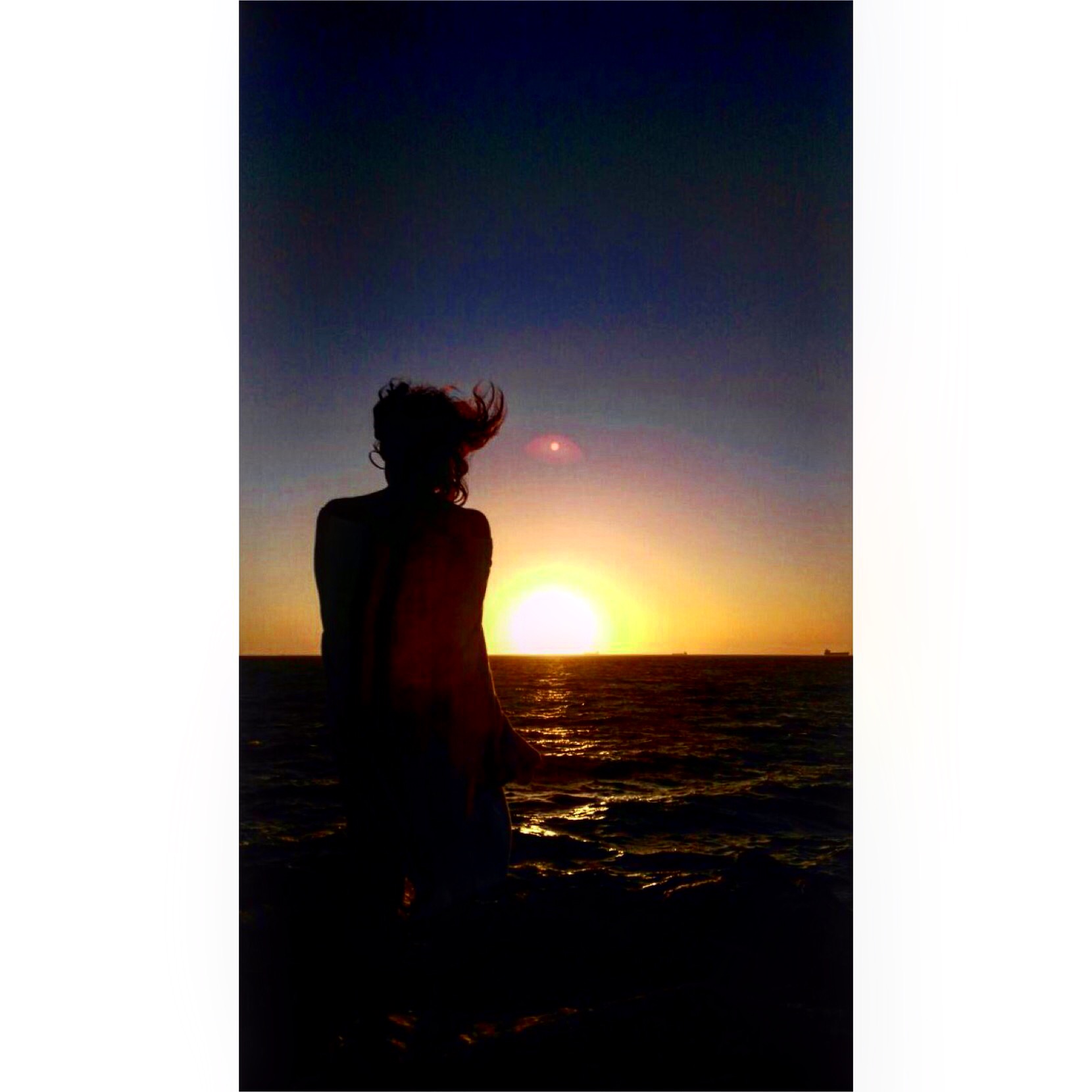 Australia
December 18, 2016 9:48pm CST
I went to a date on the beach last weekend. And we stayed there waiting for the sunset. It was cold and we were shivering wet but it was all worth it as we started seeing the sun kiss the night. I realised how long it had been since I last saw the sunsets and I feel like I have been too busy earning money that I forgot to appreciate all the beautiful and free things life can offer. When was your last sunset?
10 responses

• Pikeville, North Carolina
20 Dec 16
My last sunset on the water was on the river at the campground I consider my home away from home earlier this fall. I took several photos that evening and one heads up a post I made the other day. I love your photo on this post. It would make a great book cover.

• Australia
21 Dec 16
It was beautiful. I had to look for it.

Your photo was a lot better but I do like this photo too. My date took it candidly. Now I just need to write a book.


• Australia
21 Dec 16
@DWDavis
That's a beautiful title. I hope this new chapter of my life is me being a permanent resident of this beautiful place.


• Australia
19 Dec 16
It's definitely worth the wait. It was soooo majestic. Wish you'd see a lovely one.

• Australia
21 Dec 16
@pahak627
From the beach or from the mountain top.


• United States
20 Dec 16
Oh wow a good couple of months ago, taking the real time to hear it sizzle when it hit the water out by our great lake Erie shores . . .

• Australia
21 Dec 16
I'm sure it was lovely. I was wondering why I didn't hear mine sizzle

Cheers to more sunsets. Life is beautiful.

• United States
21 Dec 16
@flapiz
yes life is beautiful and your presence on Earth makes it moreso !


• Australia
21 Dec 16
@enlightenedpsych2
Awwww that's very sweet. And yours likewise.





• United States
20 Dec 16
It sounds absolutely lovely!

• Australia
21 Dec 16
It was perfect. I could say it was my most favourite date. I could be alone and still say it was magnificent and breath taking.

• Canada
20 Dec 16
I man fortunate that from my window I see the sunset every night. What a glorious painter God is!


• Australia
21 Dec 16
Yes God is the most wonderful artist and nature is his big canvass. I am always grateful to be part of his creation.

• Los Angeles, California
19 Dec 16
The patio curtain is always open at that time so I see it daily. I also see the sunrise many mornings.

• Australia
19 Dec 16
You are one lucky man. Sunsets have become a luxury for me since I almost always work the afternoons and on the next day I miss the sunrise because I was to exhausted from work.

• Kakamega, Kenya
19 Dec 16
You bring a very good point here. We all fail to appreciate nature. Some of us forget our homes in search of money. We need to come back to our senses

• Australia
19 Dec 16
Hey there! Yep that's exactly what I felt. I became so aware of the disconnection we have for the world, society, and our families in the plight of trying to earn a living. It's very ironic how by earning a living we kind of forget how to really live.

• Philippines
19 Dec 16
Almost everyday I see the sunset. It's my favorite.

• Australia
19 Dec 16
Wow Toni! You really do know how to live life to the fullest. I need to see it more frequently. It's a sight to behold.