Our mailman keeps us on our toes.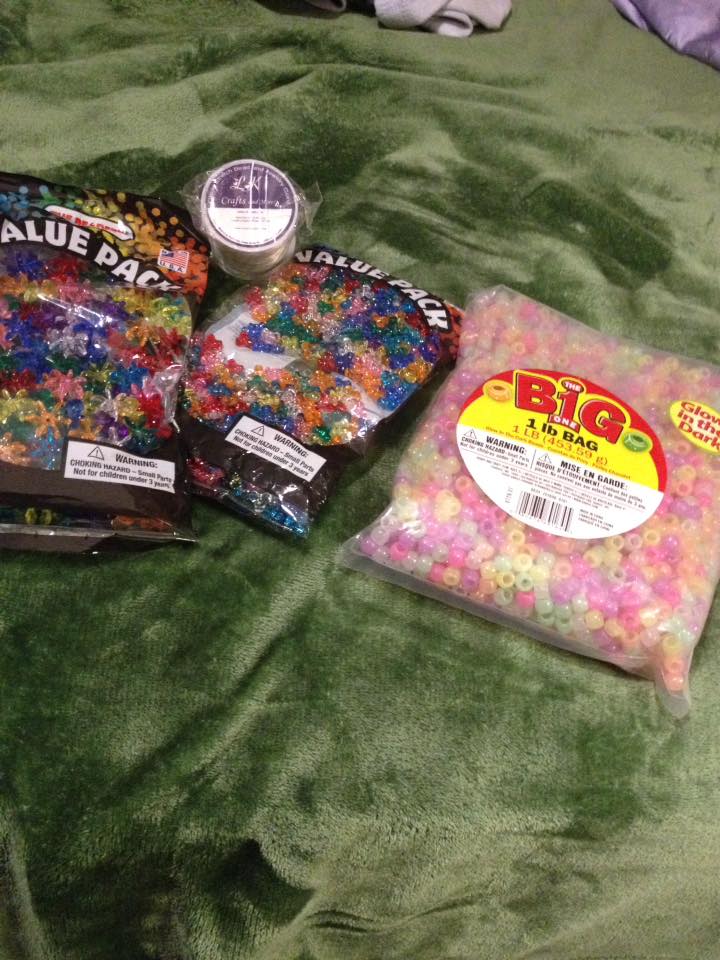 United States
February 21, 2017 6:20pm CST
I was originally going to name this something to reflect how I can tell if the mail's run by checking amazon. Of course that's only if i've ordered an amazon package, and only if the USPS is going to be the ones to deliver it. I don't order many amazon packages anymore, but I can talk about the USPS. He (because our mailman is usually a he) keeps us on our toes. Sometimes he's here as early as four, other times it's after six before we get our mail. We had checked the mail earlier and no mail so I went online and checked amazon before going outside to check the mail again. Amazon told me that my package had been delivered, but they neglected to inform me that the mail man had shoved the package in sideways.

Of course, that's not amazon's fault. They didn't know. My mailman

, however, needs to STOP shoving our mail in the box. I had to place the mail on the ground (luckily it was dry) just to use both hands to pull the box out of the mailbox. Would it have really hurt him to get out of his truck and walk to our porch? (pictured is the beads I ordered to "snazz" up my niece and nephew's room. I wanted to give my niece something that would make the room "her own little space". )
8 responses

• United States
22 Feb
If a package is too big for our mailbox, the mail carrier will leave us a note to pick it up at the post office.

• United States
22 Feb
We hardly ever get packages from the united states postal service that are too large. The majority of those packages are sent UPS or Fed Ex. Have you ever gotten a hard cover book from amazon? That's the type of box that these beads were in. It wasn't very big at all.

• United States
22 Feb
@ScribbledAdNauseum
I can't recall the box. I have received books from Amazon though, but that was a long time ago.

• United States
22 Feb
@ElusiveButterfly
Yes well it's a slender but long box at any rate. It had to be fit in at an angle. I am not sure he even thought about how we'd get it out.



• United States
22 Feb
We have two mail people in this neighborhood and I think that they must rotate routes. We will occasionally get the mailman who walks the items to the door, but it seems whenever we have packages lately? It's the other mail carrier. How good of yours to always be accommodating.

• United States
22 Feb

• United States
22 Feb
@NJChicaa
I guess some just care more than others.

• United States
22 Feb
I hate it when the mail person stuffs mail in the little box. What are they going to make with the beads or you will make for your niece?

• United States
22 Feb
*they* in this case are myself and my niece. I'll ask my nephew but I kind of doubt he's going to want to string beads. My niece will be here weekend after next and we are making a curtain for in front of the closet. The doors were taken off years ago.

• United States
22 Feb

• United States
22 Feb
@infatuatedbby
Some do, yes. I have another bag coming. I may need more, but if not, any that are left over I'll just let my niece make jewelry from.


• India
22 Feb
It is strange that you do not have to sign a receipt. We are asked to sign on their mobile screen.

• United States
22 Feb
We do this for big packages, usually electronic items we've ordered. For anything else, like the beads pictured, there is no need to sign.

• India
22 Feb
@ScribbledAdNauseum
Even then no matter how small the parcel is they hand it over to us and not dump it like the way you say,

• United States
22 Feb
@allknowing
It would be nice if they did that here, but they do not.


• United States
22 Feb
Mine keeps delivering those "Sorry I missed you" slips. This has been going on for years. I'd get them even if I were home all day. There was never a knock on the door, I was literally home all day long, and I'd go check the mail and see that I had an important package that I'd have to pick up at the post office because the guy was too lazy to knock on the door. Well our stinkin post office closes for lunch everyday for an hour and a half and by the time they re-open my kids are getting home from school. Even before I worked full time there was never an opportune time to go to the post office.

• United States
22 Feb
That is when I would complain, but then that doesn't always get you anywhere. Some people are just too lazy for their own good.

• United States
22 Feb

• United States
23 Feb
@katsmeow1213
I am the type of person who will not stop until something gets done about it. That doesn't mean getting angry and mean per se, but I won't stop at just the local postal service.



• United States
22 Feb
I suppose so. That still doesn't give them the right to just shove our mail in like that. I'm glad I checked the mail though, as had it been another member of the household, I wouldn't have heard the end of it.

• United States
22 Feb
@ScribbledAdNauseum
No, it doesn't. I've had magazines delivered in halves. Once with a note that said, "Oops."

• United States
22 Feb
@AmbiePam

Well part of me wants to say "atleast they said oops" while another part wants to say "how could you be so careless?"

• Lake Charles, Louisiana
22 Feb
Same thing in our neighborhood since our mail carrier has a bad habit of stuffing our mailbox with lots of packages that make it hard for me to get out.

• United States
22 Feb
Ever had packages put in at an angle? Rectangular packages that only fit if put in sideways? A good amount of our packages come in those type boxes. It seems our mailman likes to make a puzzle out of delivering mail. I can understand that perhaps their jobs aren't the best or most well paid but that doesn't give them the right to potentially damage our packages and mail. Two of the household occupants could have potentially fallen had they tasked themselves with pulling this package out tonight. It was that tough to get out.

• Lake Charles, Louisiana
22 Feb

•
22 Feb
We don't really have mailboxes in the UK so don't suffer from the same issues. However, postmen have been known to shove too-big packages through letterboxes. I once found my letterbox door thingy waiting patiently at the bottom of my door because the paper girl had forced a thick local free paper through it. Stupid girl. The book packaging from Amazon is a perfect fit for UK letterboxes!

• United States
22 Feb
When you say "letterboxes" I am imagining a slot in the door. Am I wrong?