Mobike goes abroad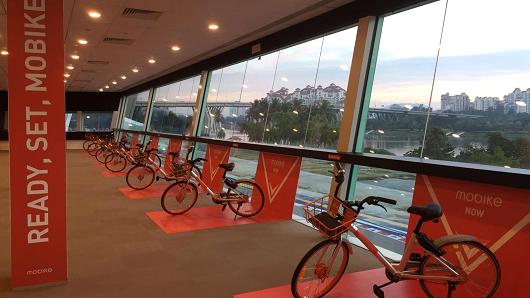 Guangzhou, China
March 21, 2017 6:48pm CST
In my city there are five smart bike-sharing services so far. One of them is Mobike. I am surprised to learn that Mobike already offered their service in Singapore. Singapore is a nice traveling place and having this bike service is very nice and convenient. And since I am an user of Mobike, I not only can use this service in China, but also Singapore. I don't have to sign up a new account or deposit money inside any more. If one day Mobike will offer this service in more countries, that will be cool

5 responses

• United States
22 Mar 17
Do you go to Singapore often? It would be cool if these bikes rentals are cheap here. Here are pretty expensive, I never rent.

• United States
22 Mar 17
@youless
oh I see Here it is like $20 a hour to cruise at the lake or beach

• Guangzhou, China
22 Mar 17
@infatuatedbby
That's quite expensive. Here in the park if you rent their bikes, it also costs high fee. In the past it charged me nearly $10/per hour to rent a bike in the park. But I still paid for it as I hoped my son would have a good day



• Defiance, Ohio
21 Mar 17
What kind of services do they offer?

• Pikeville, North Carolina
22 Mar 17
I remember reading an earlier post you wrote about Mobike and thought is was a very good idea. Evidently they are realizing success if they are able to branch out into other countries. I hope their good fortune continues.