What future for religions and the religious?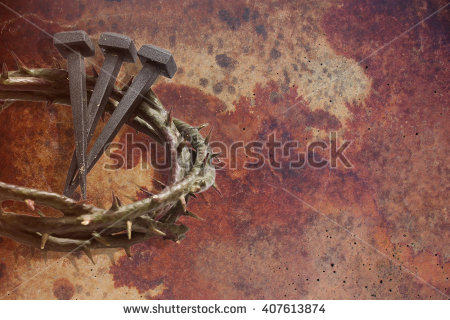 Canada
May 1, 2017 3:09pm CST
The United States of America was the result of many that were fleeing religious persecution. (True or False?) The early Christians were attacked viciously by the Roman Empire. (True or False) Jehovah's Witnesses have endured violent persecution in most countries of the world. (True or False?) I am just stating a few examples but you can add others to the list of attacks on religion through the ages and the present that you may know about. What about the future? We are about to experience the greatest wave of religious intolerance and persecution and violent attacks that the world has ever seen. (True or False?)
https://www.opendoorsusa.org/christian-persecution/world-watch-list/
7 responses

• Canada
4 May 17
Yes, very soon!

But it will not be good news for many people. Matthew 7:21-23 New International Version (NIV) 21 "Not everyone who says to me, 'Lord, Lord,' will enter the kingdom of heaven, but only the one who does the will of my Father who is in heaven. 22 Many will say to me on that day, 'Lord, Lord, did we not prophesy in your name and in your name drive out demons and in your name perform many miracles?' 23 Then I will tell them plainly, 'I never knew you. Away from me, you evildoers!'

• India
9 May 17
@1hopefulman
yes that's true So it's better to concentrate on God alone so we go to Heaven

• Canada
9 May 17
@ShifaLk
We have to study the Holy Bible carefully and do the will of God, that's what Jesus wants us to do. We have to do what God wants us to do and not things that make the world love us. 1 John 2:15-17 Authorized (King James) Version (AKJV) 15 Love not the world, neither the things that are in the world. If any man love the world, the love of the Father is not in him. 16 For all that is in the world, the lust of the flesh, and the lust of the eyes, and the pride of life, is not of the Father, but is of the world. 17 And the world passeth away, and the lust thereof: but he that doeth the will of God abideth for ever.


• Banks, Oregon
2 May 17
It's sad but i have seen people attack people just because of there religion which is so unfair

• Canada
4 May 17
Yes, some don't realise that God will deal with hypocrites himself and that we are supposed to live peacefully with everyone.

• Banks, Oregon
4 May 17

• Anniston, Alabama
6 May 17
As far as I can see the world has always been fighting over religion. Its all so sad.

• Canada
17 Jan
That is true! Jesus said that his followers would be persecuted and even killed and if we are not persecuted in some way or somewhere in this world, what would that mean? (See Mathew 24:9; 2 Timothy 3:12)



• Washington, District Of Columbia
17 Jan
@1hopefulman
Keep the Faith. It will work out. God's gotta plan.

• Canada
17 Jan
@db20747
No doubt about it that God has his eyes on everything and we await great and wonderful things in the near future.

• United States
1 May 17
Yes, we were founded by those fleeing religious persecution. They were protestants fleeing the Church, I believe it was the Catholic church which at the time was quite adamant that everyone join them or else. I do believe we are entering an era of persecution of Christians. Here in the US public areas are allowed to have Buddhist statues, Muslim expressions, Sikh (which actually embraces all religions) or other religions but not Christian. At the Grand Canyon a statue was removed because it was Christian but the other religions' expressions remained. We cannot put up a Nativity on public property at Christmas or ring church bells because they might offend or disturb people but the Call to Prayer is allowed to be broadcast in many of those areas. We could have taken in many Christian refugees from Syria and other countries with religious refugees but not under the previous administration, none were allowed until all the Muslim refugees were taken care of which still hasn't happened. My country is quickly changing from encouraging "freedom of religion" to becoming "freedom from Christianity". The amazing thing about this is that it is a very small minority that demands and gets this!

• Canada
1 May 17
Let us not forget who has the real power in this present world. 1 John 5:19 New International Version (NIV) 19 We know that we are children of God, and that the whole world is under the control of the evil one. Who is this "evil one"?

• United States
2 May 17
@1hopefulman
I don't know who the evil one is but I assume it is Lucifer. You can see how he has grabbed hold of so many in the world and controls entire countries. I often comfort myself with the reminder that God is in control and will protect me as He sees fit.

• Canada
3 May 17
@dragon54u
Yes, it is Satan the Devil! I always read different translations to help me understand a verse. God is allowing the Devil to control the whole world for a period of time and that is why we often see his spirit and thinking in the wars, the violence and even the entertainment with many movies with demons, vampires, witches, wizards, etc. 1 John 5:19 Worldwide English (New Testament) (WE) 19 We know that we belong to God and the whole world belongs to the devil. 1 John 5:19 Living Bible (TLB) 19 We know that we are children of God and that all the rest of the world around us is under Satan's power and control. Soon, the devil's control of the earth will be over and then God will bless all who obey Him with peace, security and prosperity as He did with Job. Revelation 12:9-12 Living Bible (TLB) 9 This great Dragon—the ancient serpent called the devil, or Satan, the one deceiving the whole world—was thrown down onto the earth with all his army. 10 Then I heard a loud voice shouting across the heavens, "It has happened at last! God's salvation and the power and the rule, and the authority of his Christ are finally here; for the Accuser of our brothers has been thrown down from heaven onto earth—he accused them day and night before our God. 11 They defeated him by the blood of the Lamb and by their testimony; for they did not love their lives but laid them down for him. 12 Rejoice, O heavens! You citizens of heaven, rejoice! Be glad! But woe to you people of the world, for the devil has come down to you in great anger, knowing that he has little time."

• Waikoloa, Hawaii
22 Oct 17
i see in a bible in the last day the last prosecuted will be the jw after that the end will came?

• Canada
24 Oct 17
The JW are persecuted in many lands just like Jessus and the early Christians and Jesus said that his followers will be persecuted. Matthew 24:9-14 (Easy-to-Read Version 9 "Then you will be arrested and handed over to be punished and killed. People all over the world will hate you because you believe in me. 10 During that time many believers will lose their faith. They will turn against each other and hate each other. 11 Many false prophets will come and cause many people to believe things that are wrong. 12 There will be so much more evil in the world that the love of most believers will grow cold. 13 But the one who remains faithful to the end will be saved. 14 And the Good News I have shared about God's kingdom will be told throughout the world. It will be spread to every nation. Then the end will come.


• Canada
1 May 17
Things don't look good! Look at what Russia has just done. Their constitution guarantees freedom of religion and yet they unfairly and unjustly declared Jehovah's Witnesses as an "extremist religion" and has banned them and taken all their property. They can now be arrested for simply reading and discussing the Bible with their friends. They have about 175,000 members and up to 300,000 have attended some of their meetings. My daughter who is not a JW said "how can a country ban a religion?" Russia just did it!

This is not a good sign! If they can do that to JW, who is next?